Teeth whitening is one of the most requested, and most popular dental treatments today. Even though it won't provide any benefits to oral health, it can be a huge boost to self-confidence, especially as whiter teeth are associated with youthfulness. Having your teeth whitened by your dentist in Bromley will ensure treatment is safe and successful.
 The First Step is to Book a Check-up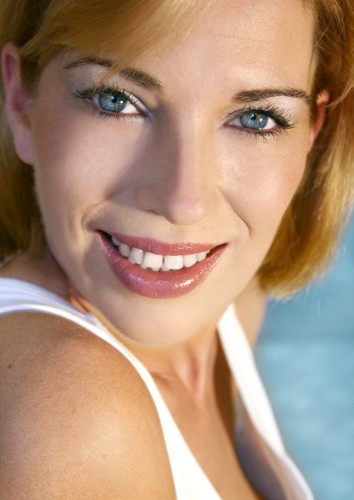 This is essential; one of our Bromley dentists will need to make sure your teeth and gums are healthy and free from diseases such as gum disease or untreated tooth decay. Whitening an unhealthy mouth would allow the bleaching gel to penetrate the diseased teeth or gums more easily, increasing the risk of experiencing unwanted side effects such as tooth sensitivity or pain.  Additionally whitening an unhealthy mouth could worsen any existing dental health issues.
Dr Zaki Bashir or another of our dentists in Bromley will be able to tell you the kind of results you can reasonably achieve through whitening your teeth. Certain shades whiten better than others, for example teeth that are yellow will whiten more easily than teeth that are grey or violet toned. Some teeth may simply be immune to whitening, as teeth that have been veneered or crowned will not bleach, and some stains may be internal. Internal or intrinsic stains can be caused by exposure to antibiotics when the teeth were still developing or exposure to excess fluoride before the age of seven. If you have some teeth that are affected this way then you might need to think of covering them up with crowns or veneers once you have whitened your teeth. The reason for whitening first is that we will be able to match the shade of your veneers more accurately to your newly bleached teeth whereas it is much harder to make dental veneers in a particular shade, and to then try to bleach your teeth to match them.
Some teeth may become discoloured if they have been root treated, and in this case it might be possible for your dentist in Bromley to bleach the tooth internally while whitening the rest of the teeth normally.
We Use Zoom Whitening
Our dental practice uses Zoom teeth whitening in Bromley that can brighten the natural shade of your teeth in just an hour. The process is extremely safe, as your gums and lips will be fully protected from the whitening gel throughout treatment. The gel is activated through the use of a special light that allows the bleach to penetrate the teeth more fully.
If you decide to opt for home whitening, then we can make you whitening trays that will fit over your teeth, and which will be very comfortable to wear. We will supply you with the whitening gel, as well as full instructions on how to use it. Some people will want to use both systems in order to get the very best possible results, but if you want your teeth to look naturally white and youthful, it is best to aim for a shade that is close to the whites of your eyes.