If you have lost one, some or all of your natural teeth, then chances are that dental implants in Bromley will be a suitable option for you to be able to regain confidence in your smile, as well as give yourself a significant opportunity to improve your overall well-being.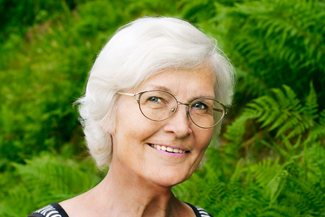 It is becoming more and more obvious to those who research the connections throughout the human system that our body is a holistic entity. To put it simply, every part of our body is connected in an intimate way and in ways that we are not even aware of yet.
By grasping this concept, we are able to respect that when one part of our body is unwell or even missing, such as the teeth in our mouths, then the rest of our body can suffer in extraordinary ways.
We understand that poor nutrition can lead to tooth loss, but did you know that tooth loss can also lead to poor nutrition? Gum disease is now being linked to heart disease with several theories supporting this truth. The list goes on.
Dental implants in Bromley is a way for you to be able to rectify some damage that has been done to your body, whether it be through poor oral health, a sporting incident or simple ageing. Dentures or bridges are no longer the only options available to most of our patients who benefit from this permanent and comfortable treatment plan.
What is this procedure?
The implant itself is actually a small metal screw that is surgically placed directly into the jaw, supporting bone density and growth as the titanium fuses with the jaw and the surrounding tissues. A crown or a bridge is then fixed permanently onto this screw and acts as a replacement tooth that feels and looks completely natural.
For those people who have dentures, a unique system has been developed which allows for your dentures to be secured onto several implants. This means that if your dentures have begun to slip and slide as you eat, chew and speak, you can reclaim your confidence knowing that your dentures are securely fixed into your mouth.
They are easily removed for cleaning, providing you with a comfortable option that gives you back the freedom and confidence to eat what you wish.
We would be honoured to have you visit us in our practice. Our staff are friendly, approachable and non judgemental. They would be happy to provide you with the information that you need in a non biased fashion, so that you can make an informed decision about whether this treatment will provide you with an improved quality of life.
By using innovative techniques and the latest digital equipment, we are confident that we are able, with dental implants in Bromley, to provide you with results that will make you wonder why you didn't have this done before.
A positive decision that will bring you results for life, we believe that by offering our patients the best quality care and service, we are giving you the smile that you have always wanted to share with the world.