Aging is a perfectly natural process, but it's not something that most of us particularly enjoy, especially the physical effects. Luckily nowadays you don't have to put up with them. Bromley Dental Practice can help make over your smile and your looks as Dr Zaki Bashir can provide patients with aesthetic beauty treatments including Botox and dermal fillers.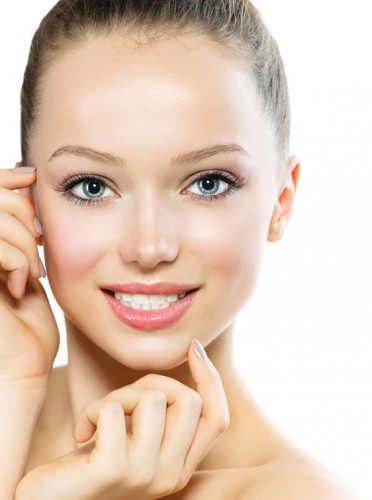 Some people might be quite surprised to learn dentists provide these kinds of treatments, but when you think about it your Bromley dentist is perfectly placed to do so. After all they have undertaken years of medical training in order to qualify as a dentist and know exactly how all the facial muscles work. This means they can apply the exact amount of Botox or fillers needed to provide an incredibly natural looking appearance that will keep people guessing as to whether or not you've had any work done.
Botox contains the botulinum toxin which might sound alarming but in fact it's extremely safe. It's injected into the facial muscles to help weaken the signals from the nerves that tell the facial muscles to contract. This has the effect of smoothing out unwanted wrinkles and crow's feet. The effect can last anywhere from 3 to 5 months. A common concern is worrying that your facial muscles will be completely paralyzed and you will not be able to move them or show any facial expressions or emotions. This is certainly not the case, as you'll still be able to move your facial muscles normally, just a little less than before. Your dentist in Bromley will make sure to only use the minimum amount necessary to get an extremely good effect.
Dermal fillers work in a slightly different way and Bromley Dental Practice uses a very well-known and respected brand called Restylane. Dermal filler is actually a form of hyaluronic acid. This is a substance that is produced naturally by the body, but production gradually declines as we age. Its purpose is to help the skin remain hydrated, and to provide volume, creating a more youthful look. The effects of dermal fillers gradually reduce after a few months but tend to last a little longer than Botox.
If you're interested in refreshing your looks then it's best to book a consultation with your dentist in Bromley. This is your chance to ask all the questions you might have about treatment, and to find out how much it will cost. At the start of your evaluation you might think you'll only need one treatment or the other, but quite a few people can benefit from using a combination of both. This won't necessarily be any more expensive as your dentist will need to use less of each. Using a combination of both treatments can often prove to be highly effective, as some wrinkles may be more deep-seated and will benefit from dermal fillers, while more recent wrinkles may be just fine with a little bit of Botox. Finally, Botox and dermal fillers aren't just for the girls, as plenty of men are beginning to take advantage of this treatment as after all, we all want to look our best.