Dental implants in Bromley are one of the biggest advances in dental technology in recent times, but how recent are they? If you are thinking of investing in dental implants in Bromley, you may be interested in the history of this technology.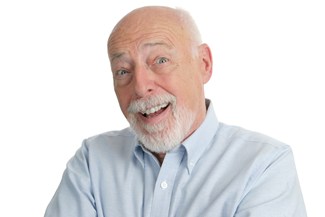 Dental implants in ancient history
It may surprise you to know that dental implants date back to around 2000BC – in ancient China missing teeth appear to have been replaced with carved bamboo pegs. There is also evidence of the ancient Egyptians using their own version of dental implants.
Archaeological evidence from around 600AD has been found indicating that the Mayan civilisation in Central America used a crude version of dental implants. Skulls have been found that have teeth made from materials including jade and shell. Though they may be crude, they must have been successful in their own way, as the implants appeared to have fused with the jawbone in the same way a modern implant would. There must have been a great deal of pain involved for the patient though, as there were no anaesthetics or fine tools for drilling around at that time. Don't worry, if you are thinking of having dental implants in Bromley, you won't be subjected to any ancient practices.
Historically, missing teeth were often replaced with teeth from either another human, or an animal. While this probably seemed like the height of technology at the time, we now know that there is a higher risk of infection and implant failure with natural tooth implants.
The advent of modern dental implants
The most amazing thing about dental implants in Bromley is the way the titanium screw actually fuses with the jawbone, encouraging bone growth and forming a very stable support. This property of titanium was discovered by accident in the 1950s.
The first human dental implant, as we know them in modern times, was performed in 1965. It lasted 40 years, until the patient died.
Modern technology wins
While these historic versions of implants are very interesting, they are best left in the past. At Bromley Dental Practice, we pride ourselves on using the latest technology and methods when it comes to dental implants in Bromley.