Have you noticed your gums look as if they might be pulling away from your teeth recently? Or perhaps your teeth look longer than before? Gum recession is where the gum tissue surrounding the tooth begins to wear away or pull back, exposing more of the crown of the tooth or even the tooth roots. When it occurs, it's possible for pockets or gaps to form in between the tooth and the gum tissue which makes it very easy for bacteria to build up. Even worse, these pockets can be quite tricky to clean as it is nearly impossible to get your toothbrush right into them.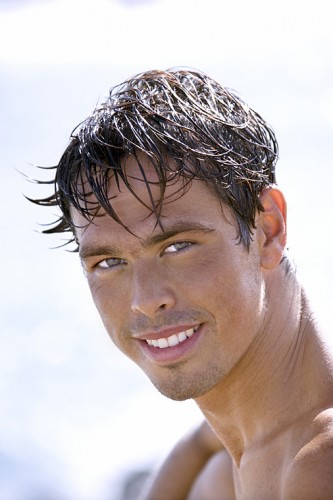 The main problem with gum recession is that it can affect the stability of your teeth because bacteria in the gum pockets will gradually eat away at the gum tissue as well as the supporting tissues and bone holding your teeth in position. If you do have gum recession or think your teeth look longer than before, it is worth contacting Dr Zaki Bashir for a proper checkup. Gum recession isn't something you should ever ignore and it's a great idea to book an appointment with your Bromley dentist as soon as you can. But why do gums recede? In fact it can be due to a number of different factors which include:
Periodontitis which is a bacterial infection that destroys the gum tissue. This is the main reason for gum recession.
Genetics as some people are more susceptible towards gum disease, while others will simply have thinner gum tissue that is more easily worn away or destroyed by disease.
Brushing your teeth tooaggressivelyor using the wrong technique or a brush with hard bristles can damage your tooth enamel and will wear away your gums.
Poor home dental care as improper brushing and flossing makes it easy for plaque to build up on your teeth and this substance soon hardens into calculus or tartar. This can only be removed through booking a professional dental cleaning at Bromley Dental Practice. It is important to have regular professional cleanings to help prevent tartar build-up and subsequent gum recession.
Hormonal changes, as women's hormone levels can fluctuate at certain points during their lifetime. Changes in hormonal levels can raise sensitivity towards disease causing bacteria in the mouth, increasing the risk of gum disease.
Smoking, as people who smoke are more likely to have sticky plaque that is difficult to remove and which can cause gum disease and gum recession.
Bruxism or clenching and grinding your teeth will put a lot of force on your teeth and gums and can cause the gums to recede.
Oral piercings can rub against the gums, wearing away gum tissue which is relatively delicate.
Treating gum recession can be quite straightforward provided you catch it early enough. Your dentist in Bromley can deep clean your gums through a process called scaling and root planing which removes the build-up of plaque and tartar on the teeth and tooth roots surfaces. This treatment can be very effective, and if necessary you can be prescribed antibiotics to help get rid of any remaining bacteria. If your gum recession cannot be treated through deep cleaning then you may need surgical treatment to try to repair some of the damage to your gums.