If you want to have an attractive smile, you may feel that having missing teeth is making it difficult to achieve that. There are several ways that you can get yourself a complete smile using crowns, dentures or bridges. However, at Bromley Dental Practice, we offer dental implants in Bromley that can securely fit replacement teeth in place, allowing you to smile with abandon! You won't need to change your diet or worry about difficult maintenance; dental implants give you teeth that function like your natural ones.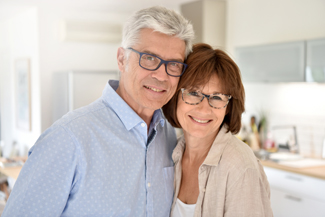 What are dental implants?
Some patients can feel nervous at the thought of having replacement teeth; they worry that having replacement teeth won't be as effective as having natural ones. While we always aim to help patients prevent tooth loss, sometimes there isn't another way. Whether you've had an accident, been unable to maintain good oral hygiene or taken certain medications, there can be many reasons why teeth are lost. It is then important to find a way of treating the issue since leaving any remaining natural teeth over-exposed to bacteria can lead to further problems.
Technology in dentistry is always evolving, and one of the most advanced solutions to missing teeth is dental implants in Bromley. The implantation process involves metal screws being attached to your jawbone, and these screws act like artificial roots for your replacement teeth. With an abutment, we can then attach the desired replacement teeth – either crowns, bridges or dentures, depending on how many you need replacing.
Why should I choose dental implants?
Dental implants in Bromley offer a plethora of advantages. Firstly, having dental implants allows you to smile freely as nobody would be able to tell your implants apart from your natural teeth. Replacement teeth are made to complement any remaining natural teeth that you have, and our dentists will be able to determine the size, shape and shade of the replacements. The result should be a beautiful smile that you can be proud of.
A further benefit of choosing implants is the fact that they are extremely easy to maintain. Like your natural teeth, all you will need to do to keep your dental implants in order is brush and floss regularly, as well as attend your routine dental checkups. It couldn't be easier, and by looking after your implants, they could last a lifetime!
Another reason to go wild about dental implants is the fact that you can continue to eat chewy or hard foods without the worry that your replacement teeth will loosen. When the screws are attached to your jawbone, we allow them to heal for several weeks while you have temporary replacement teeth attached. This period of healing involves the body's tissue bonding around the metal. We use titanium, which is particularly effective at achieving this.
What next?
If you think that you would like to have dental implants, all you need to do is book an initial consultation with our friendly and professional team here at Bromley Dental Practice. We will examine your mouth thoroughly to discuss the treatment options with you. If dental implants are considered the way forward for your particular needs, you could be on your way to getting a complete smile in no time at all – and that's a reason to make you smile!