Dental implants are a viable option for patients struggling with tooth loss. However, they are not for everyone. Many patients cannot heal properly from implant surgery due to underlying health conditions. Knowing this in advance can help your dentist customise your treatment or suggest an alternative tooth replacement option.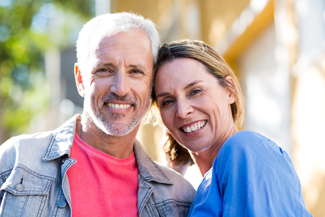 At Bromley Dental Practice, most of our patients recover from implant surgery very soon and healing can take up to a few months – we also place and restore dental implants in Bromley and replacement teeth in a single day. Some health problems can compromise healing, however, and for this reason, we urge our patients to tell us everything about their oral and general health during their consultation appointment. Some of these problems may prevent the successful implementation of dental implants in Bromley, yet this does not mean that implants are unachievable even when these conditions are present.
Smoking
Although not really a health condition but rather a lifestyle choice, smoking can compromise the successful healing of dental implants in Bromley. While there is no guarantee that smoking alone will cause the failure of dental implants, studies have shown that nicotine interferes with the flow of the blood to the soft tissues of the mouth. Smoking will also change the bacterial balance in your mouth potentially causing infection and gum disease – hardly a friendly environment for implants.
Rheumatoid arthritis
Studies have also shown that patients with rheumatoid arthritis (or other rheumatoid diseases) have a higher risk of implant failure compared to regular patients. This is because this condition prevents the dental implants from bonding properly to the bone, leading to increased healing times. This can lead to serious risks but it doesn't mean that if you suffer from this condition, you are not eligible for dental implants in Bromley. We simply need to ensure that you are closely monitored throughout the healing period.
Diabetes
Last but not least, uncontrolled diabetes is another disease that may hinder the successful outcome of dental implants. Uncontrolled sugar levels can impair proper healing, so it's important to control your condition before implant therapy.
If you are suffering from any of the above conditions and you would like to explore your implant options, contact us today.