Orthodontics is often thought of as producing results that only affect the appearance of teeth, so it is easy to dismiss this treatment as being merely cosmetic. But the truth is that orthodontics in Bromley can do far more than just give you a nicer and more attractive smile, even though this is still a very valid reason for considering braces.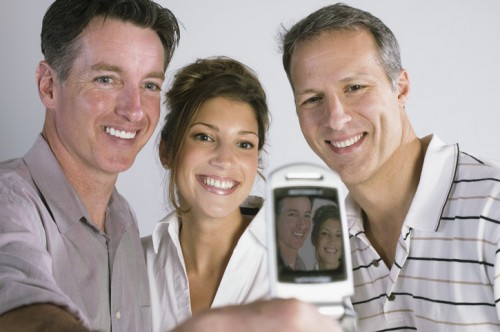 One excellent reason for thinking about braces is for the effects on your oral health. Braces can be used to correct issues with overcrowded or overlapping teeth, or to close up spaces in between teeth. If you have any of these problems then you might have found it is often difficult to keep your teeth as clean as you'd like. Teeth that are tightly packed in can be very difficult to floss, and it can be the same problem if they overlap. If you have gaps in between your teeth then these can often trap food.
Bromley Dental Practice has a couple of different options for straightening teeth which are designed to remedy most common orthodontic problems. The first is called Clear BracesTMand this uses clear plastic aligners or positioning trays to gently move your teeth from their present positions into a more desirable arrangement. This system is very popular as the trays are virtually invisible and can easily be removed for cleaning, as well as during eating and for brushing and flossing. It is suitable for most people over the age of fourteen who have strong and healthy teeth that will respond well to orthodontics.
The second option is to choose the Inman Aligner. This system is also removable, and is ideal if your teeth are generally in the correct positions and you don't have any real problems with the way they bite together. This is because an Inman Aligner concentrates on moving your front teeth, using two very thin metal bars that fit in front of and behind your front teeth. The bars are powered by springs and gently squeeze your teeth into the correct positions so they are gradually pulled into the correct alignment. An Inman Aligner could be the perfect solution for moving crooked or slightly overlapping front teeth, or for pulling protrusive teeth back into place.
Removable braces can be much easier to cope with, as there will be no need to try to clean around fiddly wires and brackets which can be very time-consuming. Instead all you need to do is to take your brace out for eating, and you can then clean your teeth before replacing it. One thing to bear in mind is patient compliance, as you do need to remember to wear your braces for them to work and you must use them for the recommended number of hours each day which is usually whenever you are not eating or cleaning your teeth.
If you would like to know more about orthodontics and how it could help you, then it is best to book a consultation with your dentist in Bromley. Dr Zaki Bashir can examine the way your teeth bite together, before suggesting a suitable system to make the required changes. He will only recommend orthodontics if he is sure it will provide the desired results.