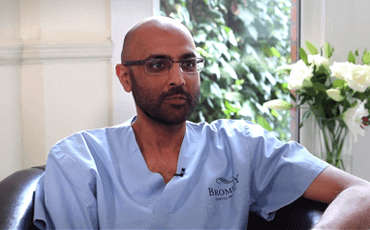 Have you lost all or some of your natural teeth? Bridges, dentures and flexible dentures are not the only solution, thanks to advances in modern dentistry. Dental implants are small metal screws that are placed in the jaw so that crowns, bridges and dentures can be fixed onto them.
Implant dentistry offers a clinically proven and safe solution to getting back a great smile and being able to bite and chew with confidence. When you lose your natural teeth, your jaw bone and surrounding tissues start to resorb or disappear over time. When implants are placed in the jaw, it stimulates the remaining bone to grow and mesh around the metal, along with tiny blood vessels. More importantly, implants help restore function so you can eat, chew and bite without your dentures falling out or having to stick to a soft food diet for the rest of your life. Visit us today fordental implants in Bromley.
Zaki Bashir BDS
Principal Dentist
BDS Brist 1999
GDC No. 75844
Zaki has undertaken postgraduate training programmes with some of the most distinguished dentists worldwide. He has trained with the Hornbrook Group, a centre of dental excellence based in the USA for the study of occlusion. Through this training he has developed his skills in combining excellence with long term stability.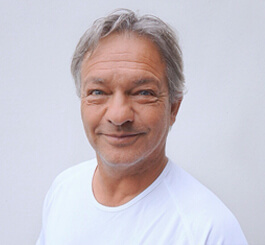 Implant Dentist
Tandarts Amsterdam 1986
GDC No. 61400
Michel has placed well over 3000 implants over his 30+ year career in dentistry. Michel completed his postgraduate education at the University of Berne in Switzerland as well as UCLA California at a time when periodontology and implantology were developing quickly.
What Our Patients Have To Say About Us
Dear Dr Bashir,

It is quite difficult to put into words just how delighted I am with my new look.
The dentistry is of the highest standard; but I was quite unprepared for the bonus of confidence and self esteem which came with it.
For clients who are reading this testimonial of excellence, let me tell you that one year ago I started out on this venture and have had extensive treatment including implants, crowns, bridges and veneers.
However, there was never any pain and lots of support and encouragement from the staff when I became impatient for the results.
So leave yourself in the capable hands of these highly trained people and I know that you will be delighted with the results.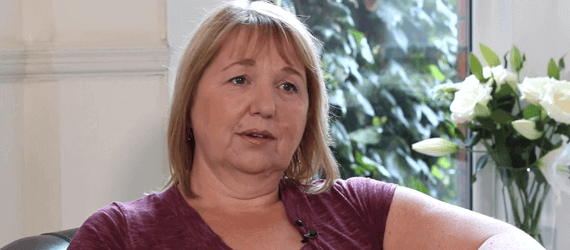 Patient speaking on dental implants in Bromley

I can honestly say hand on heart, there was no pain

Patient speaking on dental implants in Bromley
Zaki Bashir

I was 50 by the time I had lost four teeth through infection and the rest were in dire straits. My upper front teeth were particularly horrible where the enamel had worn away and had a shade of brown. Zaki was able to remodel everything with implants and crowns and veneers for the upper front teeth. In the process, once crooked and unappealing teeth appear straighter and younger and the implants have fully restored the function teeth are meant for. I am so happy that Zaki chose to make Bromley his base and really appreciate the care and kindness espoused by all of the team.

Hugh, Bromley Dental Implants in Bromley
Zaki Bashir

I was referred to Bromley Dental by my dentist when I needed implant surgery, and from the first visit I felt that they were well organised and highly professional. A very personal and friendly atmosphere in the surgery makes you feel immediately welcome and relaxed. They provided helpful courtesy 'reminder calls' or voice-mails the day before an appointment, and also after surgery to ensure things are OK. Zaki's attention to detail is very reassuring, and I felt fully informed about the whole process from the beginning.

Bart Richardson Dental Implants in Bromley
Before

After
Before

After
Before

After
Before

After
Before

After

Before

After
Before

After
Before

After
Before

After
Before

After
Before

After
Before

After