You may assume that cosmetic dentistry treatments are only for the rich and famous, but you'd be wrong. Modern cosmetic dentistry treatments are more affordable and attainable than ever. And you don't have to be a celebrity in order to get an impressive smile.
At Bromley Dental Practice, we work with patients of all ages, helping them achieve a healthy and beautiful smile. Our cosmetic dentist in Bromley will examine your teeth thoroughly and suggest the right treatment for you. Here are 4 reasons to book an appointment with us today.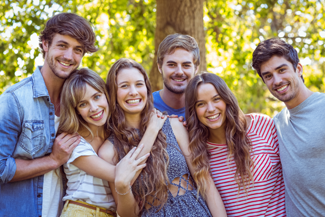 Whiter teeth
Many things can affect the brightness of your smile, including your diet, smoking and even certain medications. The ageing process also has a role to play. Stains and discolouration can leave you hesitant to show off your smile. Luckily, a cosmetic dentist in Bromley can help you whiten your teeth by several shades with power teeth whitening or home teeth whitening using bespoke trays, which snugly fit over your teeth.
Fill the gaps
Any gaps in your smile, including those caused by missing teeth, can be filled with the help of a cosmetic dentist in Bromley. At our practice, we use veneers, crowns and dental implants in order to improve the appearance of your smile by plugging those gaps.
Improve your self-confidence
A beautiful smile can help you feel more self-assured and can make a huge difference in how well you engage with people in various social and professional situations. As you smile more confidently you may find doors opening that were once closed off to you.
Strengthen your teeth and improve your oral health
Cosmetic dentistry is not just about aesthetics either. You can also use cosmetic treatments to help you improve your dental health. For example, if you have missing teeth, you can get dental implants, which protects the integrity of your jawbone and in doing so your remaining natural teeth too. Meanwhile adult braces can straighten your teeth, which makes them easier to clean and so less prone to decay.
To find out what cosmetic treatments will work best for you, call us today and schedule a consultation.