These three fields of dental care are all intimately intertwined to provide you with all round care for your smile. It is important to understand the importance of all three kinds of care and to take advantage of what each field can offer you.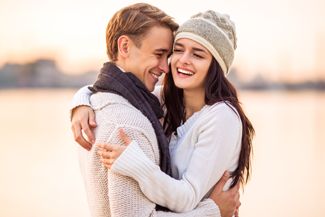 Many dentists find that they are naturally drawn to a particular kind of dental work. Those who are interested in preventive care may enjoy working with their patients, developing routines and plans to create positive changes in the way they look after their smile. Dentists who enjoy the technical side of their work may relish in restorative procedures.
Cosmetic dentistry in Bromley at Bromley Dental Practice enjoys providing a number of dentists who have a natural eye for beauty, with an empathetic personality to match. They can see the unique beauty that each and every one of us has and they bring it out through your smile.
By whitening, straightening and enhancing your teeth, cosmetic dentistry in Bromley is a field of dental work that can boost your confidence and allow you to interact and socialise more comfortably as well as improve the health of your smile and your general well-being.
What are some of the kinds of treatments available?
Procedures range from simple to complex, with teeth whitening taking a few minutes, to teeth straightening taking up to and over a year to complete. When you sit down with your dentist at our practice to discuss your dental desires and smile goals, we will together be able to come up with a plan that can meet your needs and give you that smile you have always wanted.
Only by working together can you and your dentist agree on what it is you are seeking and how to go about achieving it. It is important that your dentist listens to you, addresses your concerns and answered your questions. It is equally important that you listen to the advice that you are given, as their experience and natural skills give them that attention to detail and an eye for beauty that is to be considered.
If you have several issues regarding the appearance of your teeth, then one particularly popular treatment might be of interest to you. Taking only a few sessions to complete and possibly lasting for more than a decade, porcelain veneers provide a treatment in cosmetic dentistry in Bromley that gives you that picture perfect smile in a flash.
By gluing very thin, but very durable shells of porcelain onto the outer surface of visible teeth, we are able to hide unsightly stains, chipped teeth, slightly crooked or gapped teeth as well as other issues that you might have with your smile.
We absolutely love the overall effect that this treatment has and we trust that you will as well. Our dentists ensure that you are provided with a style of veneer that matches your original teeth, enhancing your natural beauty and allowing the true you to shine through.
We believe that your smile is your path to finding others, to expressing yourself without words and connecting with people on intimate, friendly and working levels. By letting us at Bromley Dental Practice give you a smile that you can be proud of, you can put your best foot forward and offer those around you a chance to shine as well.