Planning for your big day often takes months, if not years and whether you are the bride or groom, one of the parents or a member of the wedding party, chances are you want to look your absolute best for the photos. Because while photoshop can fix a few things here and there, nothing can fake a genuine and confident smile. At Bromley Dental Practice, your cosmetic dentist in Bromley, we offer you and your wedding party the opportunity to get that winning smile long before the photos are taken so that you can step into the big day with confidence and a beautiful smile worth preserving forever.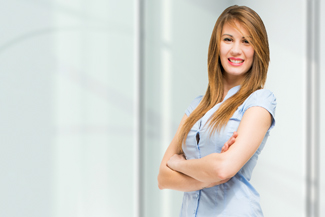 Dental Implants:
Time needed – 6-8 months
Although this is the most invasive and time-consuming procedure to get a great smile, if you have dentures that you feel uncomfortable with or are missing a few teeth then implants are the better option for replacing teeth to look good in wedding photos. Dental Implants are titanium screws that are placed into the jaw bone, the recovery time needed for the bone to fuse to the screws is usually 6-8 months before permanent crowns, bridges or dentures can be securely fitted. However, should an accident happen closer to the big day and a single tooth is knocked out, it is possible to replace that tooth with an implant and convincing replica to ensure that there are no gaps in your precious memories.
Invisalign:
Time needed – 6 months
This treatment is for people with crooked teeth and malocclusions, clear aligners can fix a bad bite as well as straighten out teeth or bring them closer together if they have spaces between them. A set of custom aligners will be made for you to change out every 1-2 weeks leading up to the wedding without having the extra expense or effort of constantly going to the dentist for an adjustment. The best part of a clear aligner is that no one will even notice you wearing one as it gently pushes your teeth into place over a few months. On average people undergo treatment for 6 months, some are complete in less time, others in more, consult with the cosmetic dentist at Bromley on the time you have until the wedding and what can be realistically achieved.
Veneers:
Time needed – 2 appointments
Porcelain veneers are a coverup for less than perfect teeth. They can hide a multitude of problems like stained or chipped teeth as well as crooked teeth. If you do not have the time to wait for Invisalign to work then porcelain veneers are a good solution to getting that winning smile you are no doubt picturing in your mind. A tooth coloured ceramic 'shell' is placed over the teeth to create an aligned and pretty effect, this treatment is permanent so there is no going back once you've decided to get it done but they can last years if you look after them properly and they will not stain like tooth enamel does.
CEREC:
Time needed – a single appointment
Like porcelain veneers but faster, CEREC is able to create veneers, crowns and the like all while you wait patiently in the dentist's chair. You won't have to come back for a second appointment as most other veneers are created in a dental lab and then shipped to the dentist after your first consultation at a cosmetic dentist in Bromley.