New to the world of modern dentistry?
Once considered an appointment that wasn't exactly popular to attend, today more and more patients are approaching their dental surgeries for more sophisticated treatments.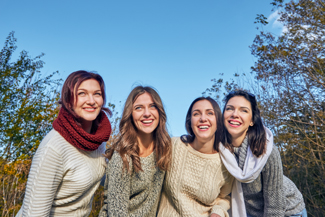 Provided that you have a healthy set of teeth and gums, there is seemingly no limit to what dentists can offer you in relation to improving the appearance of your smile!
If you have gaps in your teeth, our team at Bromley Dental can fix them. Are your teeth yellow? Our team can fix them! Do you have minor misalignments? You get the idea!
At Bromley Dental Practice, we are able to offer all of our patients an appointment with our cosmetic dentist in Bromley, allowing you to explore options you thought were never possible. Due to the large array of dental technologies, we can straighten your teeth in six months, provide you with instant whitening techniques and make your smile more symmetrical with a simple porcelain veneer.
But why should you choose our cosmetic dentist in Bromley? Read on to find out.
Our technology
At Bromley Dental Practice, we are extremely proud of our technology.
Of course, when you visit our cosmetic dentist in Bromley for your treatment, it is likely you will see one of our high tech pieces, all designed to ensure that your dental journey with us is straightforward, comfortable and most importantly, provides long-lasting results.
Our compassion
Nervous about the condition of your teeth? Has it been a few years since you saw the dentist?
Don't worry. Our entire team, from our nurses to our dentists, are extremely sensitive to our patient's needs and can provide you with a warm and caring atmosphere when you arrive at the practice.
We will endeavour to listen to you and give you the time you need; you will not feel rushed, and we will ensure you are well informed about each stage of your cosmetic journey with us.
Our adult orthodontics
One of our most popular areas in relation to aesthetics is our adult orthodontics.
We are able to offer all of our adult patients a myriad of treatments, from traditional metal braces to invisible aligners.
We guarantee that our team will select the appropriate braces for you (not the most expensive), to ensure that you get that straighter smile you deserve as soon as possible.
Our implants
Need something a bit more restorative? No problem!
At Bromley Dental Practice, if you come to us wanting to restore your once gap-free smile, we have the perfect solution for you. Our dental implants are one of our most popular restorative treatments, giving you back your confidence in your smile and restoring the strength to your bite.
Our high reviews
Why should you choose Bromley Dental Practice for your cosmetic treatments?
We receive consistently high reviews from our patients and have a strong ethic focused on your care and comfort. If you want a pleasant cosmetic dental journey, call our dedicated dental team today!