In these times of austerity and uncertainty of what Brexit will deliver, we are all having to tighten our belts and think very carefully when it comes to having to spend extra. Maybe not buy that extra pair of shoes even though they are bang on trend and extra comfy. Maybe settle for a partial denture even though what you really want is dental implants in Bromley.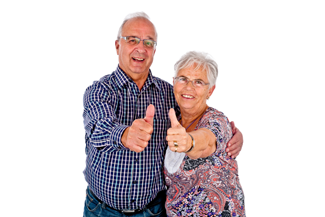 Want versus need
Hang on though, here we have a clear case of want versus need. It's for sure you need to replace that lost tooth. It got knocked out when you were exercising, and you've ordered a mouth guard for the next time you go mountain biking, but in the meantime, you need to get that gap filled. Partial dentures are cheaper, but do you really want decades of a plate that clicks in your mouth when you want it to be silent, that lifts up when you want it to lie still?
Disappearing bone and gum
Do you really want the bone and gums where your tooth used to be to start melting away, almost before your eyes each time you look in the mirror? Yes, that really does happen. Without a tooth root in it, your jawbone thinks it's no longer in use in that area and the bone starts to dissolve itself. Leave it a while and you will be able to feel with your tongue that an arch is developing between your teeth and that the jawbone is thinner from front to back too.
The only way to stop this depressing development is to have dental implants in Bromley fitted, and we will happily do that for you here at Bromley Dental Practice.
Roots and all
Dental implants in Bromley are the only method of tooth restoration that replaces the root of lost teeth. Having implants means you maintain your bone structure and you also get your full chewing power back, which means you can continue to eat whatever you like.
Also, dental implants in Bromley can last for decades and decades if you look after them well, so in the long run, they could work out the same price or even cheaper than the alternatives.