Many people only have slightly crooked teeth, or even just one or two front teeth out of position. In this case it can be overkill to go for full braces, and most people would not want to undergo orthodontic treatment for many months or even years. In the past one solution would have been to have the teeth ground down for veneers or crowns, but this is not something most dentists would like to do as it means removing healthy tooth material that can never be replaced. Nowadays, thanks to advanced orthodontic technology, it's possible to straighten your front teeth within just a few weeks or months.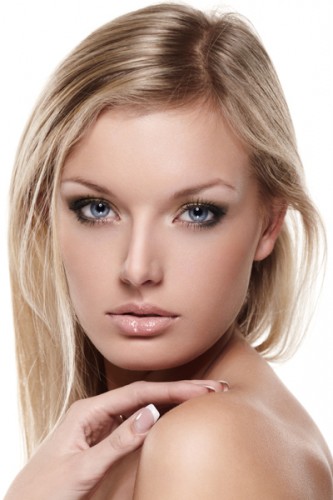 Dr Zaki Bashir can fit patients with the Inman Aligner, an extremely discreet device designed to correct minor cases of misalignment, or orthodontic relapses. An orthodontic relapse is where somebody has previously had orthodontic treatment, but has failed to keep up with wearing their retainer, allowing the teeth to move slightly out of position.
How Does the Inman Aligner Work?
The Inman Aligner is removable and just about invisible. The only sign of it will be a clear coloured wire that runs across the front of your teeth. This is powered by a lingual coil spring that applies pressure to the teeth, forcing them into the correct positions through a squeezing motion. The wire across the front of your teeth will squeeze the teeth against the spring inside the appliance, slowly but comfortably moving your teeth into position. It's extremely quick and easy to have this appliance fitted, and afterwards you'll just need to visit the Bromley Dental Practice once a month for a check-up that takes just quarter of an hour. Often treatment can be completed in as little as 2 to 4 months.
What to Expect during Treatment
A lot of people are concerned that orthodontic treatment is uncomfortable or even painful. It is true that it does involve some minor discomfort as your teeth are being forced to move position. You might find you need to use over-the-counter painkillers for the first few days until you get used to the sensation. Wearing any sort of dental appliance can stimulate the flow of saliva, but you should soon adjust to this effect within a day or two. It's possible the aligner might affect your speech, but as you get used to it you should find it returns to normal.
The Inman Aligner is ideal for treating the top or bottom front teeth but won't correct any major issues with the way your teeth bite together. If you have more severe orthodontic problems it's likely your dentist in Bromley will suggest an alternative type of treatment. More extensive problems with malocclusion can often be corrected with Clear Braces, a system that is designed to treat all the teeth in the mouth rather than just the front teeth. Once your teeth are in the correct positions then you need to be prepared to wear your retainer as directed by your Bromley dentist. This helps ensure all your hard work and effort doesn't go to waste, and is an unobtrusive device designed to keep your teeth in the correct positions.