Here at Bromley Dental Practice, we are committed to providing the local residents of Bromley with a high degree of professionalism, care and consideration. It is our ethos that by forming long standing relationships with the local residents based on trust, empathy, respect and understanding – a truly different type of dentist can be formed. First started by Bristol University graduate Dr Zaki Bashir, the practice has continued to grow and develop over the years and today we are proud to boast a large clientele of local Bromley residents whom we serve and make an active effort to know personally.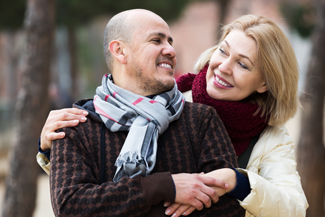 Cosmetic wonders
Some of the most widely popular procedures here at Bromley Dental are cosmetic dental procedures. We offer a full range of cosmetic procedures and methodologies, and understand the bright and wholesome smile can be essential to living a happy and fulfilling life. At your cosmetic dentist in Bromley we also understand that in some cases the reverse can be true – and that having a smile that is crooked, or teeth that are discoloured or neglected – can have a detrimental effect on a patient's overall wellbeing and self-confidence. As such, there is a large demand for our various cosmetic procedures, which deal with superficial problems with a patient's teeth. We offer a range of cosmetic treatments, including tooth whitening, porcelain veneers, dental implants in Bromley as well as white fillings and invisible braces. Cosmetic treatments of this nature can be massively beneficial in restoring not only a patient's smile, but also their self-esteem.
Shining front
Tooth whitening is a procedure whereby superficial stains and signs of neglect on a patient's teeth – such as stains from smoking, drinking coffee or red wine, or just general disrepair – are power cleaned off chemically using specialist equipment. We also offer a range of home whitening kits which can be undertaken from the comfort of a patient's home. Porcelain veneers are a cosmetic procedure whereby the visible tooth surface is covered with a thin shell of porcelain, and fused to the teeth using a very strong bounding material. This can help brighten a patient's teeth, as well as fill any gaps within their teeth, making their teeth appear more together and cohesive. Dental implants in Bromley are another cosmetic procedure we offer here, which is only generally used in instances where teeth have been lost or damaged. The dental implant procedure consists of surgically inserting a screw into the space where a patient has a lost or damaged tooth, and then inserting a replica porcelain prosthetic in its place. White fillings are another cosmetic treatment on offer here at Bromley, and are similar to conventional fillings, however the white filling process consists of filling any gaps within a patient's teeth with a white filling material that is colour matched to the surrounding teeth, and as such undetectable from the outside.
Discreet orthodontics
Invisible braces are another cosmetic procedure on offer here. These are a discreet method of orthodontic alignment that is similar to conventional fused 'train-track' braces. The difference being that Invisible braces are constructed using a see through, sometimes removable plastic and as such do not visibly alter the appearance of the patient – unlike 'train-tracks'.  Treatment of this sort can be vastly beneficial for patients  especially younger ones – as it allows them the ability to undergo essential dental realignment, without attracting any unwanted attention or scrutiny from colleagues or peers.