Bromley Dental Practice are an independent dental practitioners operating out of Bromley in the south-east of London, established by Dr Zaki Bashir, a University of Bristol graduate. It is their goal to provide a tailored dental service that caters to the individual needs of each of their patrons. At Bromley Dental Practice, it is their belief that they are a different breed of dentists in that they focus entirely on the needs and requirements of each of their patients, rather than adopting the one-size-fits-all approach that is favoured by too many dental practices across the country. Their highly trained team of professional, yet approachable, dental practitioners are there to provide a bespoke dental experience to all patrons – from whatever stage of life they may be.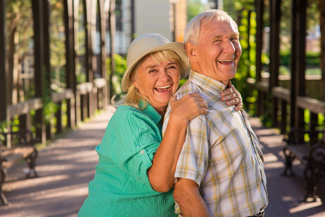 Cosmetic wonders
Some of the most popular procedures at Bromley Dental Practice are the various cosmetic dentistry treatments on offer. They believe that a good and hearty smile is essential to a renewed sense of self-esteem and self-confidence, and through the implementation of some of their various cosmetic dental procedures, find that they have helped achieve exactly that. Teeth whitening is one such service offered at Bromley Dental Practice, which can be extremely beneficial in restoring the smile to the faces of their patients. The process of teeth whitening consists of power-whitening the patient's teeth at the dental practice through the implementation of specialist whitening equipment and methodologies. Also offered are a wide array of home-teeth-whitening kits which can be used at the patient's convenience.
Invisible braces
Another service offered at Bromley Dental Practice is the installation of invisible braces, which are a cosmetic alternative to conventional, fused 'train-track' braces. These differ from conventional braces in that they are fused using transparent plastic alloy braces rather than metal brackets and as such they are almost impossible to see when worn. Another cosmetic dental procedure which is offered at Bromley Dental Practice is the enhancing white tooth filling. Fillings of this sort are similar to convention fillings, only they are made of a white polymer that is virtually indistinguishable from the enamel of the surrounding teeth, meaning patients can say goodbye to the ugly black fillings of yesteryear.
Filling in the gaps
Another dental procedure available at Bromley Dental Practice is the installation of dental implants in Bromley. Typically, dental implants are only used in cases where the patient's teeth have been lost or damaged beyond repair. The process of installing dental implants in Bromley begins initially with a small hole being made in the patient's gum – in the gap where the tooth ought to be. Within this hole, a small titanium screw is inserted, and the mouth is left to heal. During this healing period the bone and titanium fuse together. Next, a replica tooth is constructed from porcelain and is screwed in place. Thus, the gap is bridged with a replica, lifelike replacement tooth and the patient's smile is restored. Treatment of this type can vastly boost a patient's self-esteem and confidence, giving them back the smile they once had.