Having dental implants in Bromley will bring a long-lasting transformation to your dental abilities and appearance. The stability of your replacement teeth will rival that of your natural ones, so you can use them without worry. You won't have to choose soft foods for fear of dislodging your substitute teeth at the dining table. Your implants integrate with your jawbone, so you can bite into and chew those foods you've always enjoyed.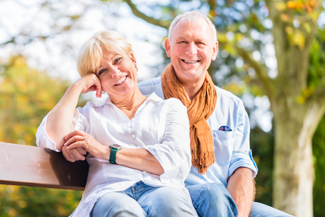 Customised improvements
Here at Bromley Dental Practice, we've been providing customised dental implants in Bromley to our patients for many years. We can use this procedure for any number of missing teeth. Some of our patients require just a single replacement, whereas others want a whole set. Whatever your particular dental situation, we'll provide an effective dental replacement that looks great and performs well.
Advances in dental technology mean that temporary replacements, such as dentures and bridges, often look like natural teeth and have a certain amount of user-friendliness. However, only dental implants can give you an integrated solution that doesn't require any awkward clips or messy adhesives. Once we've placed your dental implants in Bromley, they remain where they are. You look after them in the same way you care for your natural teeth.
Who benefits from dental implants in Bromley?
The first thing we need to do is to make an assessment of your current dental health. Our friendly team will help you to feel at ease while they take the necessary measurements of your teeth. You'll need to have a sufficiently dense jawbone before we can proceed, so we might have to book you in for some preparatory work before we start the implant procedure.
Then, the dentist will place one or more small metal posts into your jawbone. After a rest period, you'll return to our practice to have your dental implants in Bromley completed, when the dentist securely attaches your custom-made teeth to the posts. You can start to enjoy the benefits of fully-functioning teeth, and these benefits will last for decades as long as you properly care for your dental implants in Bromley.