The visual appeal of your teeth is an important part of your overall appearance. Going to the cosmetic dentist in Bromley helps you to maintain and improve the visible parts of your teeth in many different ways. Here at Bromley Dental Practice, our large selection of treatments means you can easily customise your teeth so they look and feel better. As an experienced cosmetic dentist in Bromley, we can discuss your hopes with you discreetly. Then we can give you a heads-up on the latest industry research, so you can make an informed decision about your work.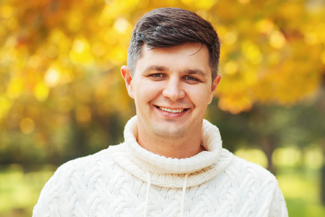 Selecting your future
People visit the cosmetic dentist in Bromley to address those nagging aesthetic issues that can prevent them from wanting to show off their smile. Even small things can have a disproportionately large effect. Chipped teeth are a common unwanted feature that our patients seek to correct. We can do this using veneers. The dental veneer is a finely-shaped piece of porcelain which we place over your tooth's front surface, using a powerful adhesive. Your chipped tooth's appearance is transformed with a balanced, natural presentation.
Long-lasting changes
The work of a cosmetic dentist in Bromley often involves repositioning teeth. If you tend to hide your smile because some of your teeth are wonky or your bite is misaligned, we can help. Our contemporary aligners use transparent materials, so they won't draw too much intrusive attention to your mouth while your treatment is ongoing. We know that the thought of having to wear a highly visible repositioning appliance can put people off making the changes that would improve their dental alignment. At Bromley Dental Practice, your realignment treatment is customised, comfortable and discreet.
Teeth whitening is another popular treatment available at the cosmetic dentist in Bromley. This transformative process will turn your teeth a bright shade of white. You can even select your preferred level of brightness before your treatment starts. Saying goodbye to the unsightly stains that have built up on your teeth over many years can be a powerfully positive feeling. This treatment can be delivered in a single visit to our practice, or more gradually over a couple of weeks in the comfort of your home.