All our dentists adhere to the rules governing the profession under strict guidance from the General Dental Council (GDC) "Standards for Dental Professionals".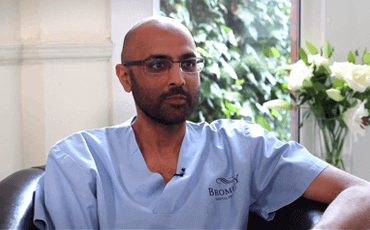 Zaki Bashir BDS
Principal Dentist
BDS Brist 1999
GDC No. 75844
Zaki graduated from University of Bristol 1999 and has practiced in Kent since then. He is passionate about dentistry and providing the highest standard of care for patients, at the same time, he keeps himself at the cutting edge of modern dental techniques.
Zaki has completed postgraduate training programmes with some of the most renowned dentists in the USA and UK. He is one of only a small number of UK dentists to have trained with the Hornbrook Group (a centre of excellence in the USA for the study of occlusion) thereby combining excellence in dentistry with long term stability
Zaki is a member of British Academy of Cosmetic Dentistry - an organisation devoted to excellence in cosmetic dentistry, and is known for his relaxing and personal approach to every patient.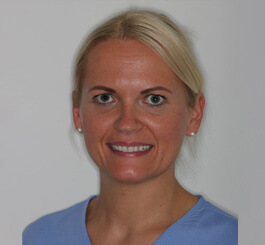 Jurinda Ramanauskiene
Dental Hygienist and Therapist
Dip Dent Hygiene RCS Eng 2013, Dip Dent Therapy RCS Eng 2013, Qual- National Certificate NEBDN 2009
GDC No. 186599
Jurinda is known for being very gentle and at the same time very thorough and professional.
She was shortlisted for the prestigious "Hygienist of the Year" Award in 2015.
In 2013 she graduated from King's College Hospital obtaining her Diploma of Dental Hygiene and Therapy (Royal College of Surgeons)
Prior to undertaking her training as a dental hygienist Jurinda worked as a dental nurse for 6 years, giving her a profound insight into looking after her patients.
Jurinda is a member of the British Society of Dental Hygiene and Therapy and enjoys keeping at the forefront of modern techniques by regularly attending postgraduate training programmes.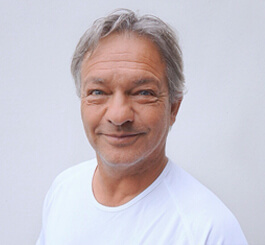 Michel Heidweiller DRS
Implant Dentist
Tandarts Amsterdam 1986
GDC No. 61400
Michel is know for being an extremely experienced implant dentist.
Following a BSc in Bio-Chemistry at Rutgers University, New Jersey, Michel went on to complete a degree in Dentistry at the Vrije University of Amsterdam, Netherlands, and graduated in 1985. His special interest throughout his years of study, has always been in the field of oral bone and tissue. He worked as an apprentice alongside Dr G de Lange, a ground-breaking researcher of cell biology as related to implants.
Michel continued his post graduate education at such renowned academic centres as UCLA California, and the University of Berne in Switzerland at a time when implantology and periodontology were fast developing throughout the '80s, and he received recognition for his work as a dentist with special interest in implantology in the'90s. He has been practicing in this field of dentistry ever since and has placed well over 3000 implants. His principal dental practice is located in Lavagna, Italy.
Josh Sharpling
Dentist
BDS King's College London (KCL) 2014
GDC No. 251169
Josh qualified with Honours from Kings College, London in 2014.
Following this he has gained membership of the prestigious Royal College of Surgeons, Edinburgh and completed postgraduate programmes in Aesthetic Dentistry and helping Anxious Patients overcome their fears.
Based in private practice and hospital, he is a passionate dentist who is known for his caring attitude to patients and is committed to providing them with the highest standard of care.
Josh has also embarked on a 4 year postgraduate specialist training programme at Kings College, London.
Joanna Landais (BSc)
Dental Hygienist and Therapist
Dip HE Hygiene and Therapy, Barts and the London School of Medicine and Dentistry 2011
GDC No. 220917
Joanna is known for her enthusiasm and passion for delivering the highest standard of treatment. Her naturally caring nature means that nervous patients are able to relax in her presence.
Following her Biochemistry degree from the University of Westminster (2009), she followed her long held ambition and qualified from Barts and the London School of Medicine and Dentistry, obtaining her Diploma of Dental Hygiene and Therapy.
Her initial training in dentistry was at Harper College, Chicago, USA where she qualified as a Dental Assistant, following this up by working at a prestigious multi-disciplinary private practice in Chicago.
Joanna is an active member of the British Society of Dental Hygiene and Therapy.
As a therapist she also has the training and skills needed to take x-rays, provide simple fillings and take impressions for teeth whitening therapy and biteguards.
Away from work she loves spending time with her young family and has a keen interest in nutrition and its role in holistic well-being.
Rhonda Young
Receptionist and Dental Nurse
Verified competency in Dental Nursing
GDC No. 139517
Rhonda has been at the practice for 18 years.
She is known for her efficiency and friendliness at reception and for many people will be their first point of contact at the practice.
Her dental nursing experience means that she can provide a deeper level of care and understanding at reception.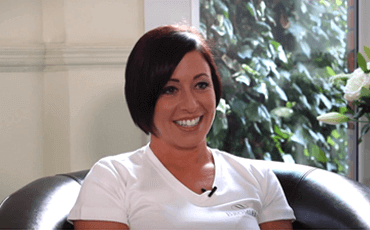 Joanna Kelly
Senior Dental Nurse and Treatment Coordinator
National Certificate NEBDN 1999
GDC No. 139500
Jo has been at the practice for 16 years, and is known for her bubbly personality.
As a nurse her role is assisting Dr Bashir when he undertakes more complex and advanced treatments.
She is also responsible for mentoring more junior nursing staff.
In her treatment coordinator role Jo helps to explain different treatment options to patients, allowing them to make choices that they understand and best suit them.
When patients have chosen the right treatment for them, she is their personal point of contact during the course of treatment, guiding them through the whole process.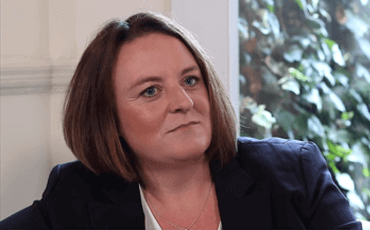 Siobhain O'Hanlon
Practice Manager
National Diploma in Dental Nursing NEBDN 2013
GDC No. 242927
Siobhain has been with the practice for 5 years.
As practice manager she is responsible for the day to day running of the practice. Her background is in the 5 star hotel industry and has brought this high standard of customer care to dentistry.
Since joining Bromley Dental Practice Siobhain has developed such a passion for dentistry she has also qualified as a dental nurse.