Do you feel you expose too much gum whenever you smile or speak with others? Or perhaps your gum line is uneven? It is easy to feel self-conscious about this, but quite a lot of people have something called a 'gummy smile.' Luckily it is a condition we can treat quite easily at Bromley Dental Practice, as Dr Zaki Bashir can re-contour the shape of your gums to give them a far more pleasing appearance. Your gums are pretty important as they help to frame your teeth, and gum contouring is something that is often carried out as part of a smile makeover, or prior to having teeth veneered or crowned. Having an even gum line that exposes the correct amount of tooth will help provide you with a naturally beautiful smile, helping to boost self-confidence and self-esteem..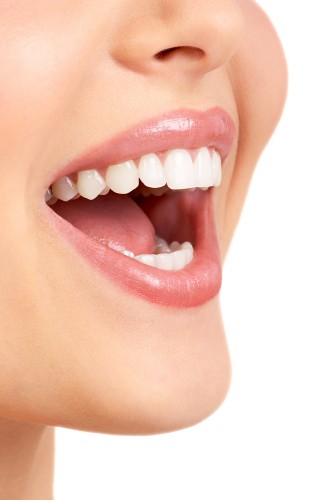 Gum Contouring and Teeth Reshaping
Some people will only need a small amount of gum tissue removed, while others might need a more substantial amount taken away. When only a tiny amount of gum tissue needs to removed, then this treatment is sometimes carried out in conjunction with another process called tooth reshaping. This is where the teeth are reshaped to give them more pleasing contours, and this is done through removing a very small amount of tooth enamel before the tooth is polished to give a natural look and sheen. This treatment can also be used to help correct teeth that are slightly overlapping through removing a very small amount of tooth structure in between the teeth.
Gum Contouring with Dental Bonding
If the tooth is oddly shaped or is slightly too short, your dentist in Bromley might choose to re-contour the tooth using dental bonding. This is where composite resin is used to build up the tooth into a nicer and more attractive shape. The material used is the same as for white fillings, and can be very closely matched to your existing tooth colour. If necessary your Bromley dentist will use several different shades to recreate a natural looking tooth. This process is very conservative, and is ideal if a tooth is slightly chipped or worn.
Treatment for a gummy smile is fast and quite painless, although you might notice your gums are slightly swollen afterwards. It can take a while for your gums to settle down, and during this time they might change shape slightly as any swelling subsides. Once they have fully healed you should notice a considerable difference in the way they look.
Gum contouring in Bromley is very safe and is minimally invasive, but could make a huge difference to your smile. If you are interested then it is best to make an appointment for a consultation with one of our dentists in Bromley. We will be able to assess your smile, and will recommend this treatment if we think it is right for you, and that it will provide the kind of results you are hoping for.