If you've recently noticed your gums begin to bleed when you brush or floss then you might have dismissed this as simply something that happens every so often. It's not something that should be occurring when your gums are healthy and free from disease, and noticing they bleed slightly is the first sign of trouble. Other early warning signs include noticing your gums look slightly swollen or red, or feeling that you're developing bad breath. These are all signs of gum disease, and the early stages of this condition are called gingivitis. If you manage to catch it at this stage then it's relatively easy for Dr Zaki Bashir to treat, and it can be cleared up completely.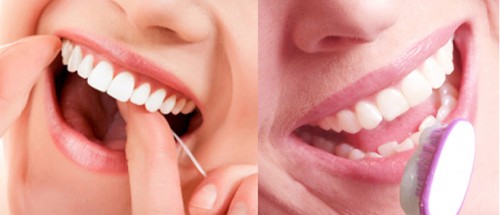 It's far more serious if you allow it to progress without seeking treatment, as it can easily turn into periodontal disease or advanced gum disease. This not only affects the gums but also all the other tissues and structures supporting your teeth including the ligaments and even the bone around the teeth. In fact gum disease is the main reason for tooth loss in the world, and even worse it can affect your general health. This is because bleeding gums allow bacteria from the mouth to get into your bloodstream, and scientists have connected the presence of these bacteria to numerous other serious health conditions.
Getting Treatment for Gum Disease
Your first step should be to make an appointment with your dentist in Bromley, and to book a dental hygiene in Bromley. Having your teeth professionally cleaned helps to remove the bacteria that cause gum disease, giving your gums a chance to heal. Your Bromley dentist will also assess the state of your gums, and will check to see how far the gums have receded. You'll be given lots of advice on how to care for your gums and how to make the most of your brushing and flossing regime. If you find it difficult to floss then talk to the dental team at Bromley Dental Practice as there are lots of techniques we can show you to help make it easier. There are also different tools you can try instead of conventional dental floss, and these can often be easier for people who have limited mobility in their hands.
If you stick to thoroughly brushing and flossing your teeth at home, even if it initially makes them bleed, then you should soon notice a real difference in the state of your gums. They should begin to look healthier and will fit more tightly around your teeth, and they'll bleed less frequently when you brush or floss. Eventually the bleeding should cease completely as your gums become stronger and firmer to the touch.
You need to get your teeth professionally cleaned every six months or so, although your dentist in Bromley might recommend more frequent cleanings if you have any medical conditions that affect your dental health such as diabetes or any other conditions that impact your immune system. With proper dental care there is no need to have unhealthy gums that bleed.