Bad breath is called halitosis, and most of us will suffer from this occasionally but it can be a problem if bad breath becomes persistent. This is because it can often be a sign of poor dental health, or it may indicate other health problems.
How Does Poor Oral Health Lead to Halitosis?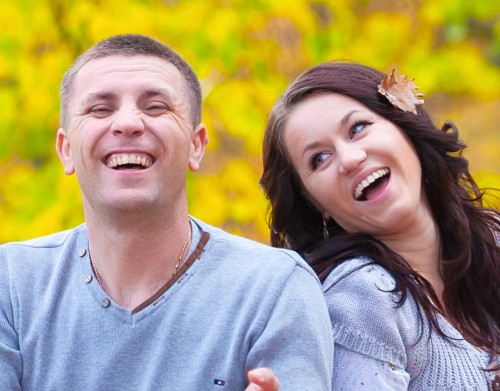 Your mouth contains lots of different kinds of bacteria, and whenever you eat something or have a sugary drink then particles will remain on your teeth and gums. These are a great source of food for these bacteria, and as their numbers multiply they will create noxious odours. Small pieces of food can also become trapped in between the teeth and will gradually rot, causing unpleasant smells.
Normally these bacteria and food particles will be removed through regular brushing and flossing before they can create extensive problems. It becomes an issue if you're less than vigilant about brushing twice a day and flossing once a day, as this really is the only way to thoroughly clean your teeth. Flossing is especially important as those contact areas in between your teeth account for around a third of all tooth surfaces and they're prone towards developing tooth decay. In addition food and plaque bacteria trapped in these areas can quickly lead to the gums becoming infected and inflamed and to the development of gum disease.
Halitosis can also be caused through improperly cleaning or failing to clean dental appliances such as dentures and braces. Food and bacteria can easily become trapped in these appliances and they'll soon become unhygienic to use.
Do You Think You Have Bad Breath? Contact Us for a Proper Diagnosis
If you think your breath might be less than sweet and then it's probably time to book a check-up with Dr Zaki Bashir, or with another Bromley dentist. Any problems such as gum disease and tooth decay can be treated, and your teeth can be professionally cleaned by one of our hygienists. We can also help with any other problems such as dry mouth or xerostomia.
Dry mouth is where insufficient saliva is produced to help keep the mouth clean and fresh, and it can lead to halitosis. This condition can be caused by a number of different things including certain prescription drugs, or it can be a side effect of certain health conditions. It can be managed through the use of artificial saliva, or if it's related to prescription drugs then it might be worth visiting your GP to see if anything different can be prescribed. It is always important to continue taking any prescription drugs unless otherwise advised by your doctor.
If your dentist in Bromley can't find any dental related reasons for your bad breath then they might recommend you visit your GP. This is because it can sometimes be caused by undiagnosed health conditions. These include diabetes, acid reflux, pneumonia, bronchitis, chronic sinus infections or liver and kidney problems.