Choosing dental implants in Bromley gives you a long-lasting solution to the difficulties caused by missing teeth. Here at Bromley Dental Practice, we've been using dental implants to solve a wide variety of tooth loss issues for many years. Our patients benefit from Bromley dental implants in several ways. One of the biggest advantages provided by this treatment is their stability. Once they're placed, your new teeth do not need to be removed. They don't add any extra hassle to your oral hygiene routine, so you can continue to live your life as normal.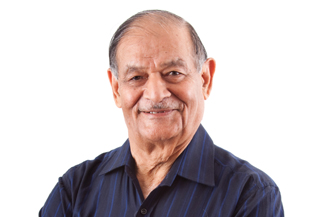 Why have dental implants in Bromley?
Losing teeth can be a real nuisance. Not only do missing teeth cause gaps in the smile, but they can make eating an awkward experience. Contemporary dentures and bridges are precisely customised and use ingenious methods to simulate the appearance and function of a natural tooth. However, only Bromley dental implants will integrate with your jawbone, to give you stable and powerful substitute teeth that don't require any clips or adhesives.
If you think implant dentistry is a suitable way forward, you can come to our friendly dental practice for a consultation. We'll make sure your mouth is in a healthy condition, and that your jawbone is dense enough to receive the implants. We might need to do some preparatory treatments to make sure you're ready.
Then our dentist will place the implants into your jawbone. The implants themselves are small metal posts, resembling tiny screws. Following a brief spell of rest, you'll come back to us to have your new teeth firmly affixed to the posts.
Personal progress
Your Bromley dental implants are custom-shaped so that they fit in alongside your remaining teeth. Because they remain in your mouth, they're as easy to clean as your natural teeth. The advantages don't end there, though. Bromley dental implants will help you to maintain your facial bone structure. You won't suffer the sunken appearance that often develops after long-term tooth loss. As long as you maintain them properly, your new teeth will last for decades. You can enjoy the freedom that comes with a fully-functioning set of teeth.