If you have lost one or many of your natural teeth, we understand that you might not be feeling complete in yourself. You may have lost a lot of confidence in your smile, as well as your ability to eat certain foods. This can have a devastating effect on your self-esteem and your health.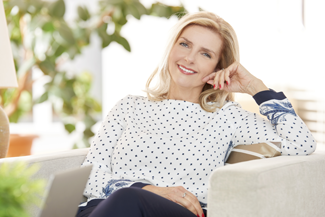 It is important that you are aware of the negative impacts that missing teeth can have on your physical and psychological self and that by taking action, you are caring for yourself in a proactive and positive way.
The sooner that you act and decide to get dental implants in Bromley, the less impact that your missing teeth will have on your body. You will be able to quickly revert to your original self, enjoying the foods you once ate and laughing again with confidence.
What are the negative impacts of missing teeth?
Once a tooth is lost, other surrounding teeth can begin to shift and twist to compensate for the exposed area of gum. This can lead to further complications with the rest of your teeth and weaken the hold that your roots have within the gum.
The exposed gum tissue is subjected to damage and infection through cuts and pressure caused by sharp and hard foods that can cause injury. This can cause many of our patients to begin avoiding certain foods which can have an overall negative impact on their health.
We all want to have a beautiful and attractive smile and when we have lost a tooth we can begin to feel less about ourselves. By acknowledging these impacts and deciding to make a change by getting dental implants in Bromley, you are taking the first step to a happier and healthier you.
How does it work?
Dental implants in Bromley are essentially replacement tooth roots. Titanium metal rods are surgically inserted into the jawbone to mimic a natural tooth root. This stimulates the jawbone in the right way, allowing it to remain dense and strong. Dentures do not have this effect and this can be the cause of jawbone degradation over time.
Once the site of the surgical procedure has healed, we are able to permanently place a crown or a bridge onto the exposed section of the rod to create a natural looking and feeling tooth replacement.
You are able to use the tooth as you would your natural teeth, restoring your smile to its full functionality again. This permanent procedure when maintained correctly can last our patients for most of their lifetimes.
Aftercare is immensely important, as it is with any kind of dental or medical care. By ensuring that the site of the implant remains clean, you are greatly increasing your chances of success. You need to maintain an appropriate level of oral hygiene and to frequently visit our hygienist who will be able to clean the area with tools that are specifically designed to remove any hard to reach debris.
With a positive mentality and the right approach to oral health, you can enjoy a smile that can last you a lifetime.