In 2021, there are many ways to resolve the hindrance of a missing tooth or teeth.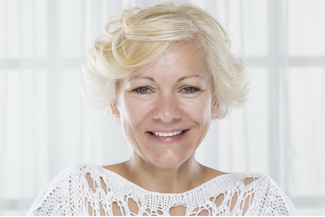 As many people know, two of the most common methods utilized in dental care today are still dentures for an entire set of missing teeth and a bridge if you have a single tooth or a few teeth missing in a row.
But, sadly, these restoratives are not without fault and can still cause rubbing and sores to form on your gums when you wear them.
Luckily there is a way to bypass these issues while still getting the same visual effect that these prosthetics offer and that is with oral implants.
At Bromley Dental Practice, we are exceedingly proud to be able to offer our suitable patients dental implants in Bromley. Placed into your jaw, these clever little titanium screws fuse with your jaw, which allows us to then attach a single tooth or, in some cases, an entire set of dentures. Secured in place, your new teeth will not move and will last for well over 20 years!
But wait, there's more! Here are some other benefits to help you decide if dental implants in Bromley are for you.
Better oral health
As we all know, accumulated plaque leads to cavities, decay and gum disease.
When you have a missing tooth or teeth, plaque and bacteria can accumulate in the gap. With dental implants in Bromley, the gap is filled permanently, allowing you to maintain great oral health.
Better general health
As before, gaps in the teeth have been linked to excessive amounts of plaque.
And excess amounts of plaque have been linked to a myriad of general health issues; everything from cancers to cardiovascular disease. This is because plaque can cause the gums to swell and become more porous, allowing bacteria to get into your body. Yikes!
So, having oral implants fitted will not only improve your smile and keep your oral health in top shape, but it will also reduce the likelihood of secondary issues forming.
Better sleep
When you have gaps in your teeth, especially your molars, you are more likely to grind your teeth when you sleep.
This can cause you to wake up in the night, can create recurrent headaches and migraines while also exacerbating stiff muscles. With all the gaps filled, your upper and lower jaw will sit together comfortably, allowing for better sleep.
Better diet
With missing teeth or even dentures, you may feel worried about eating certain foods like corn on the cob or apples.
But, as oral implants are fitted in place, look and feel like natural teeth, you can begin to vary your diet more, allowing for better nutritional intake!
Better digestion
And of course, more teeth equates to better digestion too. Chewing food correctly requires all of your teeth to be grinding together, to make the eaten food smaller and to make digestion easier. With gapped teeth, larger chunks reach the stomach and cause problems like acid reflux and indigestion.