People lose teeth for a variety of reasons, not just poor oral hygiene. While cavities, gum disease and never brushing your teeth are common causes, having an illness such as diabetes or an accident are other factors beyond your control. In fact, patients are more at risk of losing their teeth if they are male, over 35 – or both! Whatever the cause of tooth loss, there can be no denying that it is a source of anxiety and concern. If left untreated, you could expose any remaining natural teeth and your gums to bacteria and risk further harm. You can also develop a shrunken appearance in your face as the teeth aren't there to give you the structure it needs. At Bromley Dental Practice, it doesn't need to be all doom and gloom with Dental Implants in Bromley.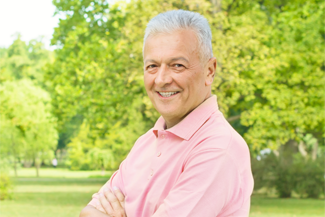 What are dental implants?
Dental Implants in Bromley are a clever little solution to your woes! They are small titanium screws that are used as artificial roots for your teeth and are attached to your jaw bone. When these are set in place, your replacement teeth can be fixed to them using an abutment. The replacement teeth can be crowns, bridges or dentures and are used to replace a single tooth, multiple teeth, or even a whole set.
Why dental implants are good for you
Dental implants have many advantages compared with other teeth replacement options. The beauty of implants is that once they are fitted, they aren't going to go anywhere. You can eat whatever you like and they won't be moving, unlike other more traditional replacement teeth options such as dentures. Whether you're chomping on an apple or chatting to a friend, these nifty noshers won't be going anywhere – and nobody will realise they aren't your natural teeth too! Replacement teeth are always made to match any remaining natural teeth that you have in the size, shape and shade department, so you can smile your biggest smile and forget your teeth are implants.
A further benefit of implants is that you can also give your face its structure back if you have experienced any shrinkage; this can result in you having a more youthful appearance without the need for lotions and potions! Also, by filling in the gaps in your smile, you are protecting your remaining natural teeth and gums from further exposure to bacteria. Once they're fitted, you simply need to brush and floss as normal to keep the bacteria away!
Anything else I need to know?
To find out if dental implants are for you, simply book in for an initial consultation with us here at Bromley Dental Practice. We have a friendly and professional team who are waiting to welcome you. During your initial consultation, we will examine your mouth and check that implants are the right treatment for you. Sometimes, patients don't have enough bone density in the jaw to attach the screws to. In that case, we may be able to offer a bone graft, so don't despair! With our flexible opening hours, we want to make it easy for busy working people to get the care they need, so you don't need to take time off. And if you're just a night owl, we are here for you too!
So, don't feel down about having missing teeth, take action and book in with us; let's turn those lemons into lemonade (and brush our teeth afterwards!)