Many people have missing teeth but are unsure about what treatment to use to remedy this, if this sounds like you, you are in the right place to receive the best help. If a patient is looking for Dental Implants in Bromley, then they should consider the Bromley Dental Practice. Their implants have been specially designed to allow you to complete your smile again. There are many reasons why you should consider this treatment, not only for the aesthetic reasons of having a good looking smile. Having a complete smile will prevent issues from occurring in the future, such as gum disease. The structural integrity of the face can also be compromised due to missing teeth so having a complete smile can prevent the surrounding teeth from shifting. If you think that the implants could be for you and your smile, then you should read on to the next section to see how the implants are fitted.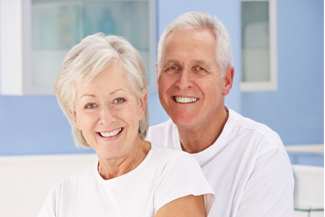 How are implants fitted?
The Dental Implants in Bromley are fitted in a specific way so they last. These implants can be seen as an investment into your smile. These implants, if properly cared for, can last a long time and can look, act and feel like the tooth that you lost. The implants are fitted at the site in the jaw and given sufficient time to heal. The post that is left behind can be fitted with a crown, bridge or denture to complete the procedure. Your new crown, bridge or denture is matched to your surrounding teeth so your smile looks complete. Your dentist will work with you to determine if this treatment is the best choice for you. Your dentist will be there every step of the way to ensure that you are getting the correct support that you require. If you think that these implants could be the correct treatment for you, then you should consider reading on to see what you should do next to get the smile that you deserve.
What should I do next?
If you think that Dental Implants in Bromley could be the right choice for you, then you should consider getting in contact with us. We are always welcoming to new patients, we want to make all of our patients experience the best level of healthcare when they visit our practice. You can get in contact with us here at Bromley Dental Practice in a number of different ways. You will always be put first to ensure that you get the help that you need. You can call us directly or you can contact us through our website. Our website is a good place to read up about this treatment as well as other treatments that we offer. You will be invited for a consultation. We will use this time to get to know you and your smile so we can best put together a treatment plan for you. We look forward to hearing from you and being able to help you get one step closer to completing your smile again.