Would you love to have a straighter smile but don't fancy the idea of wearing standard fixed braces for months or even years? The great news is that now you can straighten discreetly and nearly invisibly through the use of our Clear Braces invisible braces.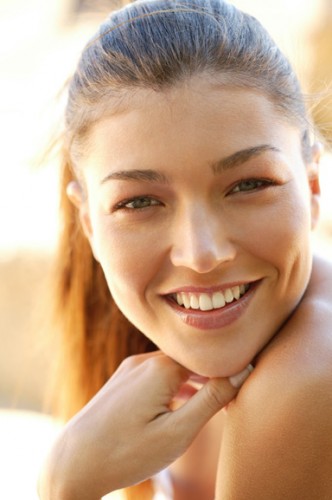 Lots of people didn't have the opportunity to have orthodontic treatment as children, but more are choosing to do so as adults, especially as there is an increasing emphasis on having a nice smile. In the past the only option would've been to have fixed braces, and even though these still have their place, modern clear removable braces can often be used to correct most orthodontic problems.
Clear Braces are completely metal free, and consists of very thin but strong clear plastic aligners that are custom-made to fit tightly over the teeth, gradually moving them into the correct positions. The system consists of three different stages, and each stage uses a slightly different type of aligner, gradually moving the teeth towards their new straighter positions.
Can Clear Braces Help Me?
All you need to do to find out is to make an appointment to pop in to Bromley Dental Practice and see Dr Zaki Bashir. This particular braces system can be very good at helping to close up or minimise gaps in between teeth, or for correcting overcrowded or protrusive teeth. If Dr Bashir doesn't think the system is quite right for you, then he'll definitely recommend an alternative course of treatment. Treatment with Clear Braces can take anywhere between six and 24 months to complete, depending on the complexity of the issues that need correcting. The system is very easy to use, as Dr Bashir will take impressions of your teeth that are used to fabricate the clear plastic splints. All you have to do is to make sure you wear these each day, only taking them out when you brush or floss, or whenever you eat or drink something. However if you have a special event to attend, then you can probably risk leaving them out for a few hours.
The use of clear aligners does make it super easy to get that straight smile you've always wanted, and there's no need to worry about flossing around tricky wires and elastics, or to spend extra time cleaning your teeth. It's very simple to make sure your teeth and gums remain healthy during treatment. You'll need to pop in to our dental practice every so often so your dentist in Bromley can check that treatment is proceeding as expected, and so any small adjustments can be made as necessary. Clear Braces are designed for adults use, but can be useful anyone over the age of 14.
If you're still sitting on the fence about having orthodontic treatment, then it's worth remembering that it can improve your dental health. Do you currently struggle to floss in between overcrowded or tightly packed in teeth? Perhaps there are certain areas of your mouth that you can't even clean properly? Adult orthodontics in Bromley could help change this, reducing your risk of tooth decay and gum disease.