Adult orthodontics is becoming increasingly popular, and you may already know some people who have had their teeth straightened, or more likely you will not have realised unless they have actually told you. This is because modern adult orthodontics are quite different from even a few years ago, and can discreetly straighten teeth so no one need know you are having orthodontic treatment, unless you choose to let them in on your secret.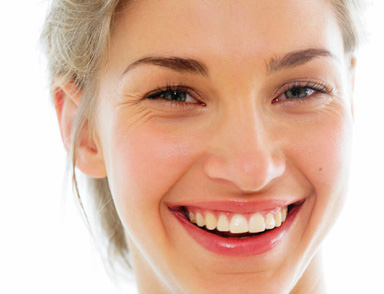 If you have ever hankered after a straighter smile, but didn't want to spend months or even years wearing unsightly braces, then now is your moment. A quick consultation with our orthodontic dentist in Bromley will be sufficient to help you decide which braces system is right for you. We have two different systems, which between them can correct most common orthodontic problems.
Clear Braces
One of the systems offered by Bromley Dental Practice is Clear Braces. This uses a series of clear trays that look a bit like mouthguards. These guide your teeth into the correct position. The trays are exchanged for fresh sets every two weeks as your teeth gradually begin to move. The mouth trays are virtually invisible, and are custom-designed for you to be comfortable to wear.
You will need to keep them in for approximately twenty two hours each day, but you should take them out whenever you eat or drink something. Removable clear braces in Bromley are very easy to use, and incredibly easy to keep clean. There is no need to worry about having to use fiddly floss threaders or other special tools to clean your teeth and braces, as all you need to do is to brush and floss as normal. Your clear aligners can be rinsed and gently brushed.
Inman Aligner
Not everyone will need complete orthodontic treatment. If you have just one or two crooked teeth in the front of your mouth then you may be able to choose a different orthodontic system that is cosmetically oriented. We offer our patients the option of the Inman Aligner. This is a removable brace that is focused on only moving the front teeth. It is ideal if your front teeth stick out slightly, or if they overlap or are a bit crowded. It will not work if you have problems in the way your teeth meet together as it is not designed to correct major orthodontic problems.
The system works by using two thin metal bows that are powered by nickel titanium coil springs. One bow is behind the teeth while the other is in front of the teeth. The bow on the inner surfaces of the teeth pushes outwards, while the bow on the outer surfaces of the teeth pushes inwards. This gives the appliance a greater range of movement, making it more effective and a lot faster.
Dr Zaki Bashir or another of our dentists in Bromley will suggest the most suitable treatment for you, depending on your bite problems.