Are your teeth only slightly crooked? If so you might have wondered about straightening them but can't face the thought of lengthy orthodontic treatment? It is something that can put many adults off, even though modern orthodontics is very discreet. Luckily Bromley Dental Practice can offer an alternative, as Dr Zaki Bashir can fit you with cosmetic braces that use the very latest orthodontic technology to straighten teeth quickly and effectively.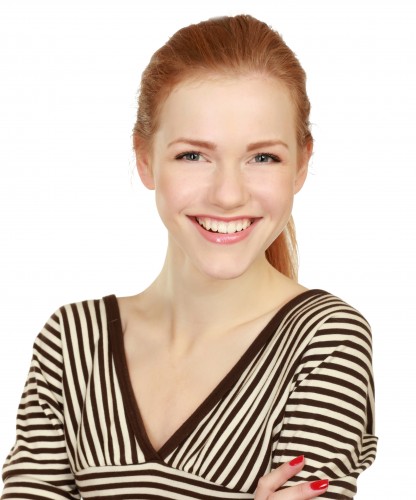 This particular orthodontic system is called the Inman Aligner in Bromley and is ideal for teeth that are only slightly out of alignment, or for adults who have had orthodontic treatment in the past but have not always worn their retainer. This can lead to the teeth shifting back towards their original positions, something that is called orthodontic relapse. It would be a very good system for anyone whose front teeth are slightly protrusive or which are overcrowded. It's called a cosmetic braces system because it works on the teeth that are visible when smiling.
What is the Inman Aligner?
The Inman Aligner is a fully removable orthodontic appliance that uses low forces to move the teeth very quickly. It consists of two very thin aligner bows that are powered by nickel titanium coil springs which oppose each other. One wire is located over the front of the teeth while the other is located on the inside, and will squeeze the teeth into the correct position as the bow on the inner side of the teeth pushes outwards, while the bow on the outer side of the teeth pushes inwards. Most people will complete treatment within as little as six weeks, or it might take up to 18 weeks. If you are interested it's best to ask your dentist in Bromley to give you a realistic idea as to how long treatment will take.
The actual process of getting an Inman Aligner is a very straightforward and quite quick. Your Bromley dentist will take impressions of your teeth that are sent to a laboratory so the brace can be fabricated. Once your Inman Aligner is completed you can return to Bromley Dental Practice for the brace to be fitted. From then on it's simply a matter of making sure you wear your orthodontic brace for at least 16 to 20 hours each day. You'll need to see your dentist every two or three weeks to check the treatment is working as predicted.
Once treatment is complete it's important to be prepared to wear a retainer to prevent orthodontic relapse. It is up to you as to whether you choose to have a retainer permanently bonded onto the back of your teeth, or if you prefer to have a removable retainer.
An Inman Aligner can also be a good choice for anyone considering having veneers, as straightening the teeth first will enable treatment to be more conservative as less tooth structure will need to be removed to get good results.