Do you currently have a tooth that feels a bit sensitive whenever you bite or chew on it, or perhaps it's beginning to ache slightly? If so then fight the temptation to ignore it, and book an appointment to come and see Dr Zaki Bashir or another of our dentists in Bromley. This is because toothache is your body's way of telling you something is wrong and it's always worth investigating.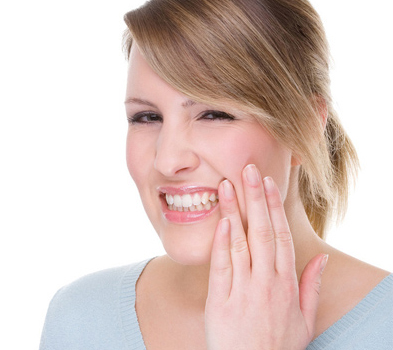 How Toothache Develops
Normally your teeth are protected with a thick layer of dental enamel which is one of the hardest substances in the human body. Your dental enamel is constantly under attack from the bacteria in your mouth that produce acid whenever you eat or drink something sugary or full of carbohydrates. Over time your enamel can become softer, allowing the bacteria to penetrate the interior part of the tooth.
The dentine layer lies directly underneath the tooth enamel and is much softer and more susceptible towards decay. Once the bacteria penetrate the tooth enamel and reach the dentine they will be able to eat away at this layer causing a cavity. The actual hole in your tooth might look quite small, but the cavity inside the tooth will gradually increase in size, and you might find that one day you bite down on that tooth and it simply crumbles away.
Over time the bacteria will gradually penetrate the tooth even further, eventually reaching the pulp. This is the part of the tooth that contains all the nerves and blood supply to the tooth, and when it becomes infected it's likely to be extremely painful. By this stage you will need root canal in Bromley to save the infected tooth.
Root Canal Treatment Is Great at Saving Infected Teeth
Root canal treatment is one of those things that a lot of people feel fearful about having, but the reality is it's no worse than having a filling and your dentist in Bromley will make sure you're comfortably numb for the whole process. In fact root canal therapy is great at helping to preserve teeth that would otherwise have to be extracted. Once it's completed you'll be able to bite on the tooth perfectly normally, and your restored tooth could last for many years or even your entire life. Even though this treatment is excellent, we'd much prefer that you didn't need it, and this is something that can be achieved through taking action when you think there's something wrong with your teeth, or preferably before you notice any symptoms.
Early Cavity Detection
Regular dental exams at Bromley Dental Practice will enable our dentists to detect any signs of small cavities so they can be easily filled before they cause you any pain. This is one of the reasons why we take regular dental x-rays as these can show us early signs of decay in areas that are hidden from view such as right between your teeth. Small cavities are easy and quick to fill, and will cost you less money.