Are you considering dental implants in Bromley? If so then you probably have loads of questions you'd like to ask about treatment. Even though dental implants are a great way to replace teeth lost to disease or trauma, treatment can take several months or more to complete; it is not a quick fix. However properly maintained dental implants can be completely problem-free for many years or possibly for life.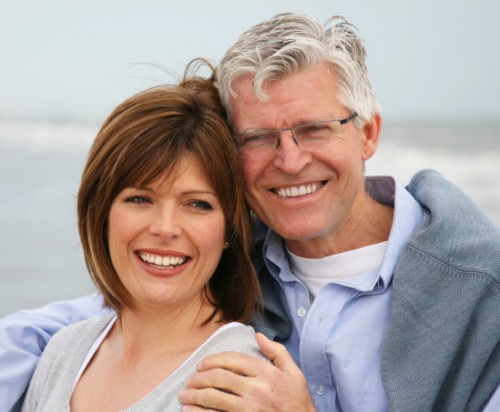 They are still regarded as being the best and most reliable way to replace lost teeth, largely due to the way the implant replicates a natural tooth root. It not only anchors the replacement tooth firmly in position, but also manages to halt bone loss in the jaw. This is hugely important as bone loss can affect the stability of your remaining teeth, and the overall dimensions of your face. If you lose bone then you will lose some of the vertical height, creating the effect that the face is beginning to collapse inwards.
So can anyone have dental implants? Although the majority of people will be able to have this treatment, there are some who would be better off considering other options. This might be the case if you are a heavy smoker or drinker, as both of these habits make it much harder for the body to heal, increasing the risk of implant failure. You also need to be in reasonable dental health as any active gum disease must be treated before you can go ahead with surgery.
If you have any conditions that affect your immune system, or are receiving radiotherapy then dental implants in Bromley may not be the most sensible way forward. Lots of people grind or clench their teeth, but if this applies to you then it's best to get this problem sorted out before you have dental implants. Dr Zaki Bashir can easily diagnose this issue for you, and treatment might be as simple as wearing a night guard.
The next step is to see how much bone you have available to hold the dental implants in position. Each dental implant needs to be surrounded by several millimetres of strong and healthy bone, and the way we determine this is to carry out various diagnostic tests. Dental x-rays and a CT scan will show us exactly what is going on in your jaw bone, and this information enables dentist in Bromley to precisely pinpoint the best location for your dental implants.
If you don't have enough bone then it isn't the end of the world, as it is possible to graft more bone onto your jawbone to ensure it has sufficient height and width to support the implants. Sometimes this is done as a separate procedure, and you will need to wait a few months for the bone to integrate with your existing bone, but if only a small amount is require then it might be possible to place the bone graft and the dental implant at the same time.
Deciding to have dental implants can be quite a big decision and we want you to feel as fully informed as possible. We always encourage our patients to ask all the questions they'd like.