Thanks to significant advances in dental technology, missing teeth can be a thing of the past. There is no need to have unsightly and unhealthy gaps in your teeth. Tooth loss can be addressed more effectively than ever before and here at our dental practice we are available to help. Tooth loss occurs as a result of many different factors. Poor oral hygiene is the main cause of tooth loss in adults. It is important that you visit our dentist here at the dental surgery on a regular basis to keep your mouth free of plaque and tartar and to help prevent the formation of a range of dental issues. If plaque and tartar are allowed to build up on your teeth then they can result in a number of conditions which can cause irreversible damage to your teeth. Eventually this can result in tooth loss or it can mean you have to undergo a tooth extraction which can then cause weakness of the surrounding teeth and result in further tooth loss if not addressed immediately.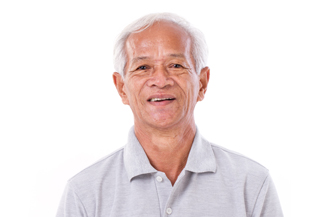 Losing teeth as an adult can be an uncomfortable and embarrassing situation to find yourself in. If you have lost a tooth, whether as a result of poor oral hygiene or you have had to undergo a tooth extraction, you need to speak to us at Bromley Dental Practice and find out about dental implants in Bromley. Dental implants in Bromley are a stable solution for replacing your missing teeth. With much research and development over the last few decades they have now become the gold standard in tooth replacement therapy across the world. They are the treatment of choice amongst dentists and patients alike and they help address your missing teeth, possibly for the rest of your life.
What are dental implants?
Dental implants in Bromley are small titanium components which act as replacement roots for your missing teeth. You can have a single dental implant or you can have multiple dental implants depending on your dental requirements. It is possible to replace all your teeth with dental implants if necessary.
Firstly our highly skilled dentists will find out if dental implants in Bromley are suitable for you. They will carry out an examination of your teeth and gums to identify any other underlying dental problems which may be affecting your oral health. These will be rectified if necessary. The dentist will check for the quality and quantity of alveolar bone in your jaw to ensure that there is sufficient healthy bone to hold the implant firmly in place. If so then a small hole will be drilled into the bone socket, where your missing tooth used to be, into which the dental implant can be inserted. A process known as osseointegration will help embed the implant into place so that it becomes a permanent fixture in your mouth. This implant is the foundation for your choice of prosthetic whether you require crowns, a bridge or a set of dentures to replace your missing teeth. Speak to us at the dental practice today to find out more.