When you have a gap in your teeth as an adult, it can cause more than an aesthetic issue. For many people, gaps in their teeth also create issues with biting into and chewing food, which in turn can lead to digestive issues. Unfilled gaps between your teeth can also attract bacteria and plaque, and such areas may require fillings and crowns simply because they are harder to clean using a regular toothbrush.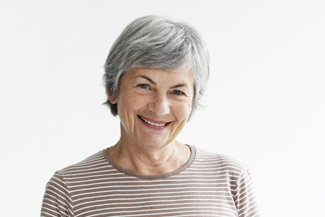 Luckily, there is now a way to alleviate the issues associated with having gaps in your smile without the need for dental adhesives or fitted bridges, and at Bromley Dental Practice, we are proud to offer this to you.
At Bromley Dental Practice, our team is happy to offer our suitable patients dental implants in Bromley. These fitted metal screws can be affixed to the jaw and then allow us to attach an oral prosthetic securely in place. We can then close that gap without concern about movement or messy dental adhesives. Great!
In this article, we answer common concerns that many of our patients have relating to the fitting of dental implants in Bromley, so read on to learn more.
Why should I get oral implants?
There are many advantages to having dental implants in Bromley fitted, some of which we have already discussed. For many patients, it is simply a case of having an oral prosthetic fitted that allows them to bite into and chew food as they did when they had natural teeth. The oral implant can be shade-matched so that it blends in with any surrounding teeth that you have without causing an issue or looking artificial. Alternatively, if you have an entire set of dentures fitted using oral implants, you can choose any shade of white you want for your new teeth.
Does the fitting hurt?
During the surgery to fit oral implants, you will be quite comfortable, and our team will ensure that your mouth is numbed sufficiently before beginning. Once you are at home afterwards and the numbing agents wear off, you may notice a sensation similar to bruising along with the soreness of the gums. We generally advise against taking ibuprofen or aspirin as these can thin the blood and worsen the bruising.
How long will it be until I can wear my false teeth?
Between the fitting of the implants and your prosthetics being attached, there will typically be a period of between 3 and 6 months. Our team may sometimes even wait for up to 12 months for an implant to fuse, but after this, we will consider it a failed treatment and look towards other restorative options.
How do I keep my implants clean?
Once the implants have fused to the jaw and the prosthetic is attached, you can keep your implants clean in the same way that you keep your natural teeth clean: daily brushing,
flossing and, of course, biannual visits to see our team.
How long will they last?
With the correct aftercare highlighted above, your oral implants should easily last for up to and over 20 years. If you have concerns that your implants are coming loose, then please contact our team for an urgent appointment.