Some of us would like to enhance our smile with as little effort as possible, for some people it may be stained teeth while others are trying to fill a gap. While there are other options like bleaching and braces, there is a quicker more appealing route in the form of veneers. We at Bromley Dental Practice understand that your time is important and perhaps you are even close to an event like a wedding and you feel you need something done about your smile and quick, a cosmetic dentist in Bromley should be your first stop when it comes to taking care of the aesthetics of your teeth.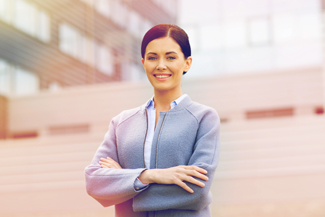 What is a porcelain veneer?
Made from dental porcelain, veneers are a prosthetic device that can be prescribed and used by a cosmetic dentist in Bromley. A single veneer can be used to fix a single tooth that may be discoloured, become decayed or have completely come out, but in most cases, many people prefer to have a bright Hollywood smile with multiple teeth created, which is often known as a smile makeover.
Veneers can treat a few different things
Small teeth – many people have this problem, some experience it with the top teeth while others the bottom row of teeth. This means that there will be gaps between the teeth that may not be fixed from orthodontic treatments like braces, however, multiple veneers can completely close these spaces, creating a uniform smile without any gaps.
Worn teeth – Some people have worn away the edges of their teeth, whether it's from years of use or severe teeth grinding that results in a prematurely aged appearance. Veneers can lengthen teeth once more no matter if they have been shortened by wear.
Crooked teeth – teeth that are malpositioned and appear crooked can be covered by veneers to create a straight looking smile without orthodontics.
Discolouration – yellow teeth that struggle to whiten with bleaching can be covered with porcelain veneers at your cosmetic dentist in Bromley. As the colour of each tooth can be custom made to brighten the underlying tooth and match the rest of the teeth or renew all of them if needs be. As well as providing you with a uniform colour, shape, and symmetry, veneers can fill in the black triangles that form between teeth that are caused by gum recession.
The process
While your custom porcelain veneers are being made, temporary ones will be used, the temporaries can help with sensitivity and they look just as good as real teeth. These are really important to help you decide on the final design of the veneers for both comfort and aesthetics.
Veneers are an elegant solution to a visual dental problem and can last 13-25 years depending on how you care for them, they are not reversible so the decision to get them needs to be a firm one, but the treatment only takes place over two appointments and they look like natural teeth with the added benefit of not being able to stain.