If you are one of the many people who are unhappy with how your teeth look in photographs, it can be easy to feel a bit down.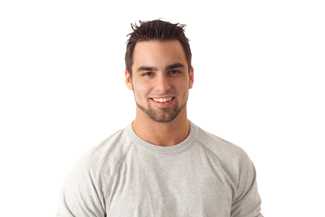 Indeed, statistics have shown that up to 80% of all people in the UK feel somewhat insecure about their smiles, which is, frankly, shocking and upsetting! Everything ranging from concerns about the whiteness of teeth to them being a bit crooked, were listed as key concerns amongst people, with many not knowing that there is a solution!
While we are all for self-acceptance and confidence at Bromley Dental Practice, if you are looking for a way to improve your smile, our team can offer you a range of cosmetic treatments that will leave you feeling on par with the Hollywood elite!
At Bromley Dental Practice, our cosmetic dentist in Bromley can treat you to anything from a simple whitening to dental implants; whatever you want to achieve in your smile makeover, we will aim to make it a reality. With our expertise and top-of-the-range technology, that new smile you want and deserve is just a phone call away!
Here are some of the most popular treatments that our cosmetic dentist in Bromley performs.
Whitening
Whitening is a straightforward way to boost your smile. Our cosmetic dentist in Bromley will use a combination of oxidising gels and gentle abrasion to whiten your smile up to 26 shades, leaving you with a show-stopping grin. Perfect!
Veneers
Want whiter teeth but have a sensitivity issue? Or do you want to hide a small gap? Either way, veneers may be the answer.
Placed over the front of the teeth, porcelain veneers disguise staining, cracks, whiten teeth up to 16 shades and can even conceal minor gaps in a smile. Once they are fitted, your smile will be whiter, straighter and look more symmetrical. Simple!
Dental implants
Useful if you have a missing tooth or teeth, dental implants provide a more secure alternative to dentures, allowing for a more natural-looking smile that does not move or cause sores.
The clincher? With correct care, implants can last up to 40 years. Now that's something to smile about!
Invisible braces
As an adult, having a crooked smile can feel embarrassing, but so can having a metal brace.
If our dentist deems you a suitable candidate, you can undertake treatment with an invisible brace.
Discreet, often removable and quick, your teeth will be straighter and healthier in no time!
Clear fillings
Need a filling? Worried about it being visible?
Our team at Bromley Dental only use composite fillings; matching the colour of your teeth, these restorative options are perfectly concealed, keeping your white smile intact. Perfect for fillings at the front.
Complete makeover
Need a bit of everything to get the smile you want? Called a 'smile makeover', this option combines all of these treatments and more, to help you get the smile that you want. While these may take slightly longer to complete, the end result will leave you beaming. Guaranteed!