If you have lost a tooth, or perhaps several teeth, then Dr Zaki Bashir in Bromley will almost certainly have emphasised the importance of replacing it. This is because all your teeth are designed to work together, and if even one is missing, it can negatively affect your remaining teeth. Your choices of tooth replacement range from dental bridges, to partial or full dentures, or dental implants. Dental implants are the most expensive option, so why should you choose them?
A Dental Implant is like a Tooth Root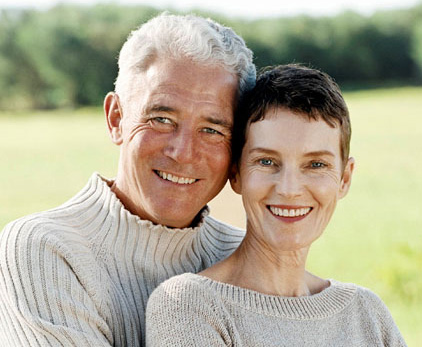 When you lose a tooth then one of the side effects can be bone resorption in that area of your mouth. A normal healthy tooth root stimulates the surrounding bone through transmitting the forces created during biting and chewing into this bone. This action stimulates the bone into replacing old bone cells as they die off, so the bone is continually renewed and stays strong.
When the root is removed this no longer happens, and as the bone reabsorbs it can create problems with your remaining teeth, making them less stable, or if you have lost a lot of teeth then you will eventually notice a change in your facial dimensions. Someone who has been wearing dentures for a very long time will often notice their face seems to collapse in on itself.
Dental implants can be the healthiest option for tooth replacement as they are designed to act like natural tooth roots. This means the bone is continually stimulated and will replace old cells as they die off.
Dental Implants can Function Just like Natural Teeth
Dental implants create a strong and stable foundation that can be used to support single crowns and dental bridges. These restorations are cemented or screwed in place and can be treated in exactly the same way as natural teeth. If you have loose dentures, then ask our implant dentist in Bromley about implant retained dentures. Just a few dental implants can be used to retain full upper or lower dentures, so the cost of treatment is well within the reach of many people.
Dental implants have a very high success rate of approximately 95% or even higher, and our implant dentist in Bromley is very experienced in implantology. We use Strauman dental implants as these are high quality implants that are thoroughly tested, and which are widely used throughout the world.
A consultation with our implant dentist in Bromley will let you know if this treatment is right for you. It is true that dental implants are not suitable for everyone, as if you have diabetes or certain other medical conditions then there is a higher risk of failure. If you smoke then be prepared to quit before implant surgery as smoking impedes healing. If you are suitable then dental implants are worth the effort and additional cost, especially in the longer term, as they can last for many years. Properly placed and cared for dental implants in Bromley offer the most permanent means of tooth replacement.