The answer to this question is a resounding yes, and in fact single dental implants in Bromley are perfect for replacing single teeth. It's true that the procedure might take a little longer to complete, and the initial cost might be a bit more compared to alternatives such as having a dental bridge, but the results make it well worth your while. A recent study looked at the long-term costs of dental implants, and found that replacing a single tooth with an implant was cost effective in the longer run. Cost is always an important aspect, but the effects on dental health are also worth considering. Using an implant to replace a single tooth will not have any negative effects on the rest of your teeth. This method of tooth replacement only provides positive benefits.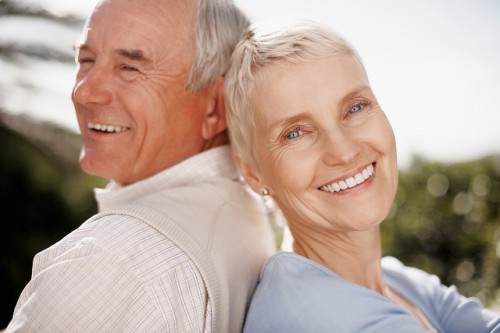 Comparing a Dental Implant to a Dental Bridge
If you choose to have a dental bridge to replace a single tooth then Dr Zaki Bashir will need to modify the teeth adjacent to the gap. These modifications involve grinding down the teeth so they are suitable to be crowned. Quite a bit of healthy tooth material will have to be removed in order to create sufficient room for the crowns, as otherwise you could end up with a bridge that looks too bulky and artificial. Once removed this tooth material can never be replaced, and even if you decide to have a dental implant fitted at a later date, these adjacent teeth will always need crowns. The crowns are used to support the pontic which is the replacement tooth.
The pontic is designed to fit up against the gum tissue in the space created by the missing tooth. This helps to prevent food from becoming trapped around the pontic, and provides just enough stimulation to the gum tissue to keep it healthy. In spite of this over time you might begin to notice a space appearing underneath the pontic, and this is due to the fact that the bone underneath the gum tissue is gradually becoming flatter. You might find it more difficult to keep this area clean and free from food, and it may look less natural than it did when it was first fitted.
When you have a dental implant it helps to preserve the jawbone through providing the same sort of stimulation as a natural tooth root. Your implant dentist in Bromley will also shape the gum tissue so it looks as if your implant crown is emerging naturally from the gum in exactly the same way as your normal teeth. The aesthetic results can be really beautiful. You'll be able to treat this tooth exactly like a natural tooth, and this means it must be flossed and brushed to keep it free from plaque. A properly cared for dental implant should last for years and the success rate for placing dental implants is extremely high. Even though you might have to wait a little longer for the implant site to heal, and for your permanent crown to be placed, the final results make it all worthwhile, particularly if you're concerned about the cosmetic appearance of your teeth.