If you have ever needed crowns in the past you might think this sounds too good to be true, but this service is available from your local dentist in Bromley. This is because Bromley Dental Practice offers CEREC crowns that can be made on site. This system uses the latest CAD/CAM technology, so you receive a crown that fits incredibly well, and which looks fantastic.
Advantages of Choosing CEREC
CEREC crowns are ideal for anyone who leads a buys life, and who struggles to fit in dental appointments. You just need one appointment with Dr Zaki Bashir, and you can leave our surgery with your permanent crown in place.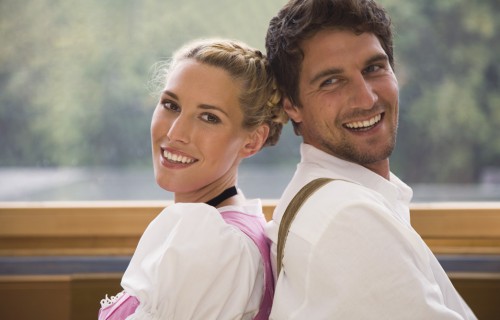 The process for having a CEREC crown does not involve having conventional dental impressions that have to be sent to a laboratory. Instead our dentist in Bromley will prepare the tooth for the crown, before it is scanned using a very small camera. This is much more comfortable and far less messy. It is ideal for anyone who finds dental impressions unpleasant, as we know some people with a strong gag reflex really struggle with impression trays.
CEREC crowns are milled from a single block of porcelain, creating a very strong and natural restoration. We keep a large stock of ceramic blocks in lots of different colours and translucencies, so your crown can be closely matched to the rest of your natural teeth. Each crown is hand finished and characterised to blend in beautifully, so it should be virtually undetectable.
Teeth can break or crack at the most inconvenient times, often just before special events or holidays. Our temporary crowns in Bromley can look nice, but will never look as good as your final crown, and they are temporarily cemented in position so they can come loose or fall out. Being able to have your permanent crown in just one visit eliminates the need for any temporary restorations, and the worry about them falling out.
Not Just for Crowns
We often use CEREC for crowns, but this system can also be used to create larger filings such as inlays and onlays that would otherwise have to be made in a laboratory. An inlay is a filling designed to replace the central part of one of your back teeth, whereas an onlay is designed to replace one or more of the cusps of your teeth. The cusps are the raised points you can see on the inner and outer surfaces of your back teeth. Using CEREC to replace these areas of decay helps to strengthen the remaining tooth structure. Their precise fit helps to ensure all bacteria are kept out of the tooth, minimising the risk of further infection and decay.
CEREC restorations are excellent, but there may be times when we recommend you have conventionally made crowns. For instance if you intend to have a smile makeover you may still get the best results through having your crowns made traditionally in a laboratory.