The availability of Invisalign in Bromley has meant that the orthodontics market is no longer a one-horse race. Patients can resolve their less-than-perfect smile issues without the commonplace challenges associated with traditional orthodontic devices: food restrictions, difficulties in keeping teeth and gums clean, discomfort and braces becoming damaged or breaking.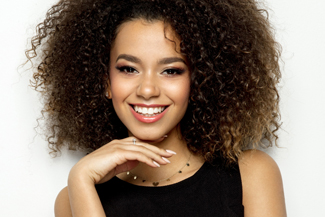 What makes Invisalign in Bromley the definitive orthodontic treatment
Addressing a range of tooth issues
A contributing factor to the increasing popularity of Invisalign in Bromley is the fact that this orthodontic solution can be used to treat a variety of orthodontic issues such as gaps between teeth, overcrowding or misaligned jaws. Custom-made plastic (made from medical grade technologically-advanced material) aligner trays work to move teeth over the duration of treatment into the desired symmetrically-aligned position.
Food restrictions are avoided
Many patients may be put off orthodontic treatment due to the restrictions on food consumption imposed by traditional braces. This is no longer the case as Invisalign trays are designed to be easily removable by the patient when appropriate – dental practitioners recommend that the aligner trays only be removed to eat and drink as well as when brushing and flossing. This massive plus point opens the way for patients to continue to consume the foods they have always enjoyed.
Spend less time in the dentist's chair
An Invisalign treatment plan can help keep you out of the dentist's chair in two important ways. Firstly, as the aligner trays are designed to reposition the teeth without manual adjustments being made by a dental practitioner, patients avoid the need for numerous dental appointments.
Secondly, by straightening the teeth, patients will find them easier to brush and floss. With improved dental hygiene, there is less chance of developing dental issues such as cavities, decayed teeth and poor gum health – all of which will require more dental visits and unwanted added expense to treat. This doesn't mean that patients should overlook their regular professional dental check-ups as this is the only sure way to keep dental health current and enjoy long-lasting results from orthodontic treatment.
No metal wires and brackets mean aligner trays are more discreet
Whether a teenager or adult, patients want to avoid the stigma attached to wearing conventional braces. Made from clear plastic material, these aligner trays are hard to notice when placed on teeth – making them an ideal option for those who don't want to announce their orthodontic treatment to all and sundry.
We cannot overemphasize the fact that in order for the treatment to work effectively and produce results, they should be worn as instructed by the supervising dental practitioner – most often we require patients to wear the trays for at least 20 to 22 hours a day.
Rethink your approach to teeth straightening with modern orthodontic options available at Bromley Dental Practice. During a consultation with one of our highly experienced dental practitioners, we will talk you through your suitability for Invisalign as well as the benefits patients on this orthodontic plan enjoy.