At Bromley Dental Practice, we believe every smile is unique and special. This is why we provide Invisalign in Bromley, a ground-breaking treatment that can transform your smile in an incredibly discreet way. Invisalign in Bromley is a revolutionary orthodontic solution that uses clear, removable aligners to gently straighten your teeth. Unlike traditional braces, Invisalign aligners are virtually invisible, allowing you to perfect your smile without anyone even noticing. Not only does Invisalign provide aesthetic benefits, but it also enhances oral health by correcting misaligned teeth which can lead to problems such as gum disease and tooth decay. By choosing Invisalign in Bromley, you're choosing a tailored, professional service, led by experienced specialists who are dedicated to helping you realise your dream smile.
Unravel the Magic of Invisalign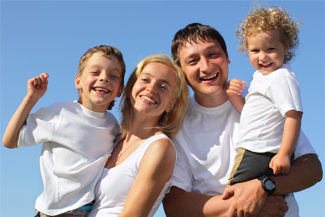 Invisalign at Bromley Dental Practice offers a magical solution to straighten your teeth without the unsightly wires and brackets associated with traditional braces. This innovative treatment uses a series of custom-made, clear aligners that are designed to fit snugly over your teeth. The beauty in Invisalign lies in its simplicity and discretion. Each aligner is replaced every two weeks, gradually moving your teeth into their ideal positions. Did we mention they're removable? This means you can eat, drink, brush and floss without any hindrance. Plus, the clear aligners are virtually invisible, so you can smile confidently throughout your treatment journey. At Bromley Dental Practice, we're proud to enhance smiles with the magic of Invisalign.
Experience the Personal Touch at Bromley Dental Practice
At Bromley Dental Practice, we pride ourselves on providing personalised care and attention to each of our patients. Our warm and welcoming environment ensures your comfort and relaxation throughout your Invisalign treatment. Our professional team is dedicated to understanding your dental goals and aspirations, creating a bespoke Invisalign treatment plan that is as unique as your smile. We guide you through each step of the process, ensuring you're well-informed and comfortable with your decision. We're committed to excellence and patient satisfaction, making us the trusted choice for Invisalign. Your smile transformation journey is just a consultation away.
The Invisalign Process at Bromley Dental Practice
Embarking on your Invisalign journey at Bromley Dental Practice is a seamless process. It begins with an initial consultation where we discuss your dental goals and conduct a comprehensive examination to determine if Invisalign is the right choice for you. If so, we then utilise advanced 3D imaging technology to map out a precise treatment plan, even showing you a virtual preview of your expected results! Next, your custom-made aligners are fabricated and, once ready, you will start wearing them for about 22 hours a day, only removing them to eat, drink, brush and floss. Every two weeks, you'll switch to a new set of aligners, gradually moving your teeth into the desired position. Regular check-ups ensure your treatment is progressing as planned, bringing you one step closer to your perfect smile with Invisalign in Bromley.
Realise Your Perfect Smile with Invisalign in Bromley
At Bromley Dental Practice, we want to help you achieve your best smile. With Invisalign in Bromley, this is now a reality, not just a dream. This innovative treatment can help correct various orthodontic issues such as overcrowding, gaps, overbite, underbite and crossbite. More than just cosmetic improvement, straightening your teeth with Invisalign can enhance your oral health, reducing your risk of gum disease and tooth decay. Our dedicated team will guide you through your smile transformation journey, providing personalised care and expert advice every step of the way. Embrace the journey to a healthier, more confident smile with Bromley Dental Practice. Your perfect smile is waiting for you.