Dental Implants in Bromley give patients a chance to, once again, attain a sense of normality. As a modern, permanent tooth replacement option, this highly popular dental solution offers a number of incredible benefits that are hard to achieve with more traditional options of replacing a missing tooth or multiple missing teeth. All of its plus points come from the way it is designed and how this helps improve teeth and gum health and overall function.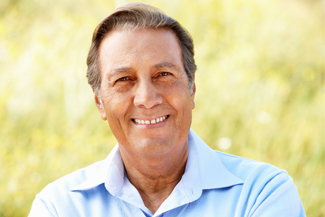 As a leading dental clinic that takes pride in delivering exceptional dental care, Bromley Dental Practice has well-qualified implant dentists to ensure our patients receive efficacious Dental Implants in Bromley to restore their dental healthy and visually aesthetic smiles.
Missing teeth create numerous challenges for the patient, so in order to avoid these problems dental practitioners encourage patients to opt for a suitable dental solution such as Dental Implants in Bromley that fits in with their goals. We'll take you through some of the more prevalent reasons why this has become a favourite go-to missing teeth replacement solution.
Benefits of dental implants to help you achieve oral health
Bite and chew with confidence
Patients with missing teeth often complain that they are unable to enjoy the foods they once did due to reduced biting and chewing capabilities. As replacement tooth implants are surgically inserted into the jawbone with little chance of them falling out or moving, patients regain their ability to bite and chew with confidence, so are able to eat their much-loved foods once again.
Another related advantage of renewed confidence is with patients who would once be too embarrassed or afraid (due to traditional tooth replacement options falling out) to eat out in social settings. The fact that dental implants are reliably fixed in one place means patients can once again enjoy their social engagements.
Protect surrounding teeth and jaw
Patients don't often realise the importance of replacing missing teeth – safeguarding the health of neighbouring teeth and gum and jawbone quality. A single gap left open by a tooth falling out can open the way for surrounding teeth to move out of position, which can then potentially create a whole host of other problems, including jawbone deterioration. The metal screw or rod that is inserted into the jawbone acts as the implant anchor and deters this from happening, securing the health of teeth, gums and jawbone.
In addition to this, patients with missing teeth tend to compensate for the loss by relying more on existing teeth to support eating and chewing function, which places additional pressure on these teeth. By seeking natural-looking tooth replacement implant treatment, this pressure can be effectively avoided and teeth are protected from further damage or tooth loss.
Easy to care for
Another highly sought after advantage of tooth replacement implants is that they offer fuss-free maintenance. The oral hygiene recommendation is very similar to that of natural teeth – daily brushing of teeth and flossing. Patients may be asked to use specially-formulated dental products to protect the aesthetic look of the crown or tooth cap.
Are you looking for a dental clinic staffed by caring and compassionate dental professionals with a hard to beat track record? Make Bromley Dental Practice your preferred choice in dental clinics that offers convenient opening hours (late night and lunch time appointments).