When you hear the word 'orthodontics', what do you picture? Perhaps you think of pre-teens with metal braces, colourful bands, and orthodontic appliances. Most of us have this image embedded in our minds. But step into our clinic, Bromley Dental Practice, and you might be surprised by Invisalign in Bromley. More and more, adults are taking their place in the orthodontic chair, eager to transform their smiles and bite.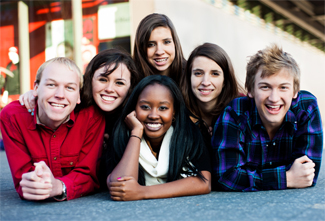 The changing face of orthodontics
It's a dynamic world. Just as fashion and technology evolve, so does the realm of dental science. New techniques and tools have emerged, making the process more streamlined, less conspicuous, and more adaptable for adult lifestyles. Gone are the days when braces were bulky, evident metal frameworks. Welcome to the age where subtlety and efficiency rule.
The stigma surrounding orthodontics has changed too. Once perceived as just a phase for children or teenagers, it's now widely accepted for adults to undergo treatment. After all, isn't it a universal desire to have that perfect smile?
Why consider it now?
There might be a whisper in your mind, a soft nudge you've been ignoring. Why bother at this age? Isn't it too late? To this we, at Bromley Dental Practice, say it is never too late to invest in yourself.
Beyond the aesthetics, there's a functional side to orthodontics. Misaligned teeth or malocclusions can lead to a range of issues – from difficulties in cleaning certain areas (making them more prone to cavities) to undue stress on your jaw. These aren't just teenage problems. They persist into adulthood, often deepening in complexity. Addressing them might provide you not only with a beautiful smile, but also with better oral health in the long run.
Embracing the journey at any age
Invisalign in Bromley represents a breakthrough in orthodontic treatment, especially appealing to adults for its subtle appearance and flexibility. Unlike traditional metal braces that are affixed to the teeth with brackets, Invisalign in Bromley consists of a series of clear, removable aligners that are custom-made to fit the patient's teeth.
Initial consultation and assessment
The journey with Invisalign begins with an extensive examination of your teeth and jaw. Using cutting-edge technology like 3D digital imaging, our dentist will develop a precise map of your mouth. This allows them to create a detailed treatment plan, identifying the exact movements required to align your teeth.
Customisation of aligners
Based on the treatment plan, a set of clear, plastic aligners are custom-crafted to fit your teeth. Aligners are virtually invisible, making them a popular choice among adults who may be concerned about the aesthetic impact of traditional braces.
Wearing the aligners
You'll wear each set of aligners for about one to two weeks, depending on our dentist's recommendations. They should be worn for 20-22 hours per day, removed only for eating, drinking, brushing, and flossing.
Once the treatment is complete, retainers may be prescribed to keep your teeth in their new position. These can be similar in appearance to the aligners and are typically worn at night.
A decision worth pondering
So, the next time you look in the mirror and wonder if it's worth it, remember: that self-improvement doesn't have an age limit. The decision to invest in yourself, in your health and appearance, is timeless.