Everyone who has ever lost their teeth has a big fear about their replacements. That fear is that it will be obvious that they are not their real teeth. Ideally, it should never cross anyone's mind that your replacement teeth are not real, and the best way to make sure of that is to get dental implants in Bromley.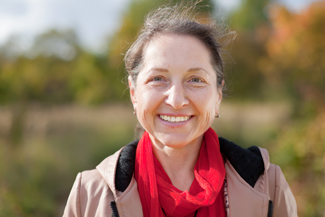 The big giveaway with false teeth, especially with dentures, is that they wobble around in your mouth when you speak or laugh, and they aren't strong enough to let you bite into and chew quite a few different foods, so you end up on a soft food diet.
In Bromley, dental implants are not going to wobble or slide around in your mouth because they are fixed into your jawbone on tapered posts or screws. This is the big secret: dental implants replace the whole tooth, not just the crown but the root as well. Having a root is what makes our teeth stable.
The other thing that can be a giveaway is the crowns. They need to look like real teeth. The crowns on dental implants in Bromley are made by highly-skilled technicians. They use dental porcelain, which has the same light-reflecting qualities as natural teeth. The porcelain is coloured to blend in with the rest of your teeth and the technicians shape it so that your new teeth blend in with the rest of your teeth. If you have lost all your teeth, a good technician, like the ones we use, can recreate them from old photos, or from impressions if you have one.
Dental implants: the process
We insert dental implants under local anaesthetic. We put in the posts first and then leave them for several weeks until they have integrated with the jawbone. Then we put the crowns on. One dental implant can hold up to 3 crowns on a bridge and we have techniques to replace an entire arch of teeth on just 4 implants. Once in place, all you need to do is brush and floss carefully twice a day and have regular hygienist visits to keep gum disease at bay.