Treatments to brighten teeth and improve your smile have become the glamorous thing to do on the Hollywood scene. While many celebrities incorporate cosmetic dentistry into their lifestyle, it's no longer so out of reach for many people.If you have a missing or a broken tooth, cosmetic implants in Bromley could be an accessible way of replacing one, or several, of your teeth.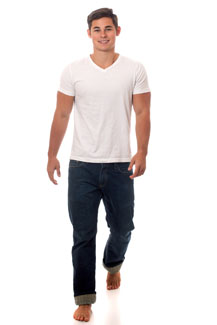 What are cosmetic implants?
Cosmetic implants are a form of dentistry that involve inserting a small titanium post or screw into your jawbone. The rest of the treatment involves creating an artificial tooth – a crown, that is then fitted onto the implant. This modern way of replacing a lost or broken tooth is a common choice for many patients and one that is proven to be highly effective at replacing a lost tooth.
Quality cosmetic dentistry
At Bromley Dental Practice, it's our aim to provide you with the care you deserve to treat any dental health issues and to get your smile looking amazing. Getting cosmetic implants in Bromley is no different. We've treated many patients with implants, improving their confidence and self-esteem.When you're looking for a dentist to provide cosmetic implants in Bromley, our clinic's professional dental team is ready to answer any of your questions or concerns about getting this treatment.
What if I'm nervous about getting implants?
The process of getting implants happens over a period of several months and we understand that patients may feel apprehensive about going through the treatment. Our dentists are trained to talk through with patients about any concerns they have and what to expect when getting cosmetic implants in Bromley. We will use a local anaesthetic before the treatment so that you won't feel anything during it.
Are implants expensive?
Cosmetic implants aren't cheap, but the benefits are excellent because not only are they strong and stable, but the results are long-lasting. So, although somewhat costly, payment plans can be offered to cover the cost of the implants, which we can discuss with you at your consultation.
How do I start?
Give us a call or come into our clinic to book an appointment or ask any questions you have.