Are you unhappy with the way your teeth look when you smile? Healthy and beautiful teeth play an important role in boosting a person's confidence, but unfortunately, not many people are born with them. On the other hand, just because you take good care of your teeth and gums, doesn't mean there isn't room for improvement. A cosmetic dentist can help you achieve your dental goals quicker and upgrade your quality of life.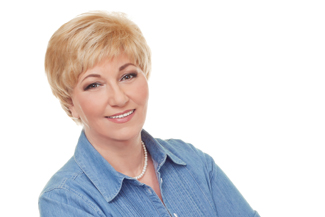 At Bromley Dental Practice, we understand the need for a beautiful smile, therefore we offer a wide range of cosmetic dental treatments to suit every budget. Whether you wish to straighten, brighten or change the shape of your teeth and gums, our cosmetic dentist in Bromley will help you choose the right treatment (or treatments) by examining your teeth carefully.
Teeth whitening
Yellow and discoloured teeth can be caused by ageing, smoking, excessive consumption of caffeine and less than optimal oral habits among other things. When performed by our cosmetic dentist in Bromley dentist, teeth whitening, is quite safe and effective. This is because we customise each treatment and administer a higher concentration of whitening solution than over-the-counter products, thus providing more significant results. At Bromley Dental Practice, we offer both in-practice and at-home teeth whitening treatments for brighter and more impressive teeth.
Dental veneers
Dental veneers are a simple and popular cosmetic treatment, which allows your Bromley cosmetic dentist to transform your smile. Veneers are thin shells made of porcelain or other composite materials, which are adhered to the front of the teeth, enabling your cosmetic dentist to close gaps, repair chips and cracks and straighten your smile. Porcelain veneers are stain resistant and more durable than their composite counterparts.
White fillings
White or composite fillings provide good durability and resistance to teeth that need to withstand moderate pressure. At our practice, we use tooth-coloured fillings to repair decayed tooth enamel and protect your teeth from further damage.
Your cosmetic needs covered
For more information on cosmetic dentistry treatments or to book an appointment with our cosmetic dentist in Bromley, please do not hesitate to contact us. We are here to help you.