Gaps in the teeth can be due to all sorts of reasons, from sudden accidents, to tooth decay and gum disease, and it can even be hereditary. There are variety of factors that drive people to search for dental implants Bromley.
However, it is sometimes easy to get used to our aliments such as gappy or crooked teeth. Here at Bromley Dental Practice, we believe that you deserve the very best, and no-one should have to get used to the disadvantages of missing teeth.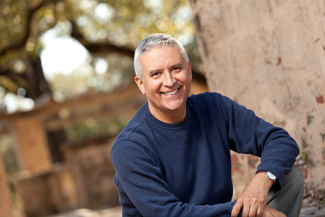 If you book a consolation with us, we can make you aware of the benefits of dental implants and assess your suitability for treatment. Most people are suitable for treatment so long as they are in good oral health and have enough bone in the jaw to support the implant. But if you are not, we can look at your other options.
Don't be limited by missing teeth
You may not fully realise the benefits of dental implants in Bromley until after treatment. They can significantly enhance the look of your smile and help you to feel more like yourself again.
Dental implants also restore your ability to chew properly, allowing you to dig into your favourite pizza or tacos. However, don't overindulge in sugary snacks after dinner, or you may risk plaque build-up and tooth decay, and we'll be back where we started!
Improved oral health
As well as improving the aesthetics of your smile, dental implants can have positive affects on your oral health. A full set of teeth prevents bits of food from getting lodged into gaps in the teeth, and they are generally easier to brush and floss. Dental implants restore your function to chew, and can therefore positively affect your overall health, allowing you to digest food properly.
What's involved in getting dental implants in Bromley?
Dental implants are completed by inserting a screw into the jawbone, to create a strong foundation for the new tooth. The remaining bone in the socket of the missing tooth grows and meshes around the implant. Once the gum has healed, the new tooth, coloured to your natural teeth, is placed onto the secure implant.