Cosmetic dentistry is a big decision and finding the right cosmetic dentist for your individual needs can help improve your appearance and oral health.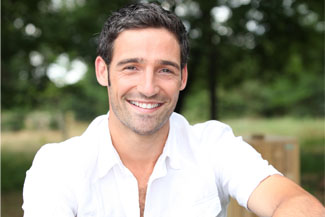 At Bromley Dental Practice, your trusted cosmetic dentist in Bromley, we are excited to meet you, examine your teeth and answer any questions you may have. We strongly believe that communication between the patient and the cosmetic dentist is really important and we urge our patients to share their idea of a functional smile.
Here are some important questions to ask your cosmetic dentist in Bromley during your consultation appointment:
What types of cosmetic dentistry treatments do you offer?
At Bromley Dental Practice, you can find a wide variety of cosmetic treatments – from teeth whitening to veneers and crowns. Depending on the results of your consultation, you may need to undertake one or more cosmetic treatments. We also offer cosmetic teeth-straightening options to help you straighten your smile without compromising your appearance. If you have extensive dental problems, we can also offer a customised dental makeover that includes more than one cosmetic dental treatments.
Is cosmetic dentistry safe?
Cosmetic dentistry is as safe as preventive or restorative dentistry. While certain procedures may carry a few risks, your cosmetic dentist in Bromley will do their best to eliminate them. At Bromley Dental Practice, we use high-quality materials and we are concerned about the safety and wellbeing of our patients.
Can you show me examples of your work?
At Bromley Dental Practice, we are proud of the cosmetic results we have achieved for our patients over the years. If you want to have an image of how your smile will look after a specific procedure, head over to our website where you can find a dedicated picture gallery of before and after pictures. Your cosmetic dentist in Bromley is always pleased to share the results of their work and help you decide what the best treatment for you is.
Not sure?
If you are looking for a friendly, trusted, experienced and compassionate cosmetic dentist in Bromley, we invite you to book a consultation appointment with us. Your smile is our priority.