If you have one or several missing teeth then it is time to consider getting dental implants in Bromley. The longer you leave it the more likely the chances are of developing other dental issues that go beyond the aesthetic. We, at Bromley Dental Practice, have a list of options to suit your individual tooth replacement needs and will get you back to having the confident smile you deserve. However before going to your initial appointment we would like to answer as many questions as possible for you, to help put your mind at ease.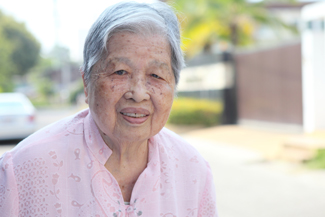 What are dental implants?
Dental implants in Bromley are titanium posts that are placed in the jawbone, which mimic the root of a natural tooth. They anchor a false tooth in the mouth with great long-lasting success in the majority of cases, supporting natural looking prostheses for many years.
Dental implants are an important option for replacing missing teeth, because they support the jaw structure, thus avoiding any changes in the facial shape or sunken looking jaws that will make you look older than you are. They are not just there to fill the gap in a smile, although they work seamlessly for that purpose, they are created for overall dental health and longevity helping you continue with life unimpeded. With these implants, you will be able to enjoy all the foods you desire and continue to take care of your oral health in the long run.
What do they feel like?
The surgery itself is performed under local anaesthetic ensuring that you go through the procedure with minimal to no discomfort, it is considered to be gentle, as no force is used as in the case with tooth removal surgery where some force is necessary. Once the implant is in place, the gum will be closed to allow the healing process to take place, and once the swelling goes down after a few days it will feel completely normal.
After surgery
It is normal to feel a little tender after the anaesthetic wears off, and for a few days it is advised that you chew away from the site of the new implant. In the case where a bridge is attached on the same day as the implant surgery, a diet of soft foods will be recommended for a short while. A course of antibiotics and mouthwash will be prescribed to ensure that infection does not occur and about two weeks after surgery you will visit your dentist again for a post-operative check-up, to see how well you are healing and to remove any stitches.
It will take a few months for your bone to fuse to the implant, but in that time a temporary tooth, crown, or bridge will be fixed into place, so that you may go about your life with confidence while you wait for your body to heal.
Consult your dentist about your options for dental implants in Bromley and the many benefits you will receive for taking care of your oral health in this way.