If you have misaligned teeth then don't think that you are alone; it is estimated that somewhere in the region of seventy five percent of the world's population has this problem. So, what does this mean to you? Well for a start, you can take confidence in the fact that such a huge problem has received the attention of the worldwide dental industry. This has resulted in huge amounts of money being spent on developing new and existing products, techniques, equipment and procedures for your and other suffers benefit. Invisalign in Bromley is the result of an invention in the nineteen nineties looking at a different type of appliance than the original dental braces. Dental aligners were born which work in a different way. Rather than being attached to your teeth these aligners fit over your teeth in much the same way as a gum shield.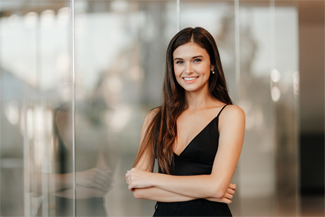 Creative technology
Many of us can remember the old X-ray machines well. Now, those have now been replaced with digitised versions and 3D scanners that can take thousands of images per second of the interior of your mouth. At Bromley Dental Practice we are able to take those thousands of images and using specially created software we are able to create a complete view of the inside of your mouth. This opens up enormous possibilities as we now have a 3D image that allows us to view your teeth and gums from every angle. From this we can also show you your current smile and what your smile can look like if you have the Invisalign in Bromley treatment. The discussion with you about your condition and the treatment takes on a different dynamic because no imagination is required.
Design and implementation
Now that everything is digitised, you don't have to endure dental putty in your mouth to create a mould because we are able to utilise the accurate images produced by the scanner. Communication with the laboratory is rapid and this speeds up the manufacturing process. Adjustments where necessary are also done digitally so little time is wasted in going back and forth
The creation process
Invisalign in Bromley refers to the dental aligners as trays and the laboratory will create your personal set of trays based on the images which we have sent to them. The number of trays required to straighten your teeth depends on your condition and the severity. Each tray is shaped and designed to follow the previous tray and to move your teeth a certain amount toward the eventual final position to bring your teeth into alignment. The trays are created from thermoplastic which is clear and therefore when worn is difficult to see, making them unobtrusive.
The treatment
Once your set of trays has arrived, we will ask you to come in to have your first one fitted and we will explain the process to you. You must wear each tray for a minimum of twenty two hours each day. Each tray should be worn for 2-3 weeks based on the progress of your treatment. The duration of the treatment can be anything from six months to two years. You can remove them to eat and drink and to clean your teeth and the tray.
The revelation
At the end of the treatment you can produce a big reveal to show the world your beautiful broad smile, with confidence.